Main content
BBC National Short Story Award 2020
National Short Story Award 2020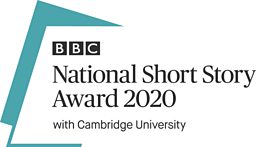 Jonathan Freedland, Chair of the 2020 BBC National Short Story Award Judging Panel, says:
"It's a great honour to be asked to chair the judges for this year's BBC National Short Story Award. It's a form that allows for narratives of great economy and, with that, particular intensity. As Roald Dahl, whose stories I lapped up as a teenager, proved, a good short story can linger in the mind long after countless voluminous novels have been forgotten. It's the three-minute pop song of literature –a discipline that seems easy but requires complete mastery of the craft. I'm very much looking forward to seeing what today's writers have on their minds – and what they have to tell us about the way we live now."
Freedland will be joined by a group of acclaimed writers and critics on the panel. Commonwealth Prize winner Lucy Caldwell who was shortlisted for both the 2012 and 2019 BBC NSSA; British Nigerian writer Irenosen Okojie, a Betty Trask winner and Jhalak Prize shortlistee; Edge Hill Prize shortlistee and Guardian short story columnist Chris Power; and returning judge, Di Speirs, Books Editor at BBC Radio.
The BBC National Short Story Award is one of the most prestigious for a single short story, with the winning author receiving £15,000, and four further shortlisted authors £600 each. The stories are broadcast on Radio 4 and published in an anthology. The 2019 winner of the BBC National Short Story Award was Welsh writer Jo Lloyd, who won for 'The Invisible', a timeless story set in Wales and inspired by social divisions and folklore. Previous alumni of the award include Lionel Shriver, Zadie Smith, Hilary Mantel and Jon McGregor.
Di Speirs, BBC Books Editor and Judge for the 2020 BBC National Short Award says:
"It's always an exciting moment when we launch the BBC National Short Story Award, and, alongside the BBC Young Writers Award, commence the search for the best short story writers of 2020. As always it will be illuminating and inspiring to see the themes that will surface, the tones that will stand out, the surprises in store. As we reach our fifteenth year and also look back on the wealth and range of authors we've fostered and celebrated, it's a privilege and a joy to begin the hunt again as we continue to reflect the BBC's deep commitment both to writers and our listeners who love the short story form."
Antonia Byatt, Chief Executive, First Story, says:
"At First Story we are always really impressed by the quality, innovation and energy of writing produced by our young writers. The BBC Short Story Awards are a great way of discovering some of the best new stories around and introduces the world to some really original new voices".
Dr Sarah Dillon, University of Cambridge says:
"It is with great anticipation that the University of Cambridge enters into the third year of its collaboration with the BBC and with First Story on these Awards. The University's Institute of Continuing Education's Centre for Creative Writing takes great pride in supporting and nurturing writing in the short form, a genre that is always so adept at responding to the contemporary moment. The shortlisted stories over the past two years of our involvement with the awards, for both adults and young writers, have been remarkable and we are proud to support today's best contemporary writers."
KEY AWARD DATES:
The stories shortlisted for the BBC National Short Story Award with Cambridge University will broadcast on BBC Radio 4 from Monday 14th to Friday 18th September 2020 from 3.30pm to 4pm. You will also be able to hear them in the BBC Short Story podcast.
The announcement of the winner of the award will be broadcast live from the award ceremony at BBC Broadcasting House on BBC Radio 4's Front Row from 7.15pm on Tuesday 6th October 2020.