Main content
9 jaw-dropping moments in Mahler's symphonies
1 Symphony No.1 – a cheery little tune… NOT
Give Mahler a cheery nursery-rhyme ditty and he'll turn it into the bleakest of gallows marches.
Don't believe us? Have a listen to the opening of the third movement of the First Symphony. It's Frère Jacques – but not as you know it. *shakes head in admiring disbelief*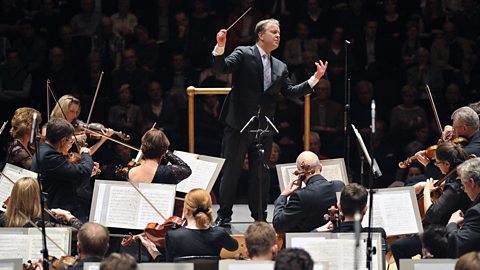 The BBC SO performs Mahler Symphony No. 1
2 Symphony No.2 – the death shriek
What would the moment of death sound like in musical form? And what madman would even try and tackle that question?
Ladies and gentlemen, we present Gustav Mahler.
In the Third movement of his 'Resurrection' Symphony, he includes an apocalyptic crescendo that has become known as the death shriek.
Essentially, it's the whole orchestra blowing/hammering/playing the heck out of their instruments. Your ear drums may never be the same again
3. Symphony No.3 – a picture of Earth and the beyond
It takes a serious amount of chutzpah to point to a mountain range and say: "no use looking up there, that's all been composed by me."
But that's Mahler for you. And let's be fair, his Third Symphony – a hymn to Nature – is a work of genius.
It's an epic six-movement work studded with musical gems.
It's all phenomenal – but listen to the finale. It deals not with Earth, but with Heaven. And it is surely one of the greatest sections of orchestral music ever written.
4 Symphony No.4 – MORE DEATH
We know, we know, enough death already. But this is Mahler, he's basically all about death. Sorry.
The Second Movement of the Fourth Symphony is a Scherzo and is said to have been inspired by a painting called 'Self-portrait with Death playing the Fiddle.'
The jaunty fiddle tune that appears a few moments in is played on a violin whose strings have been re-tuned a tone higher, giving the whole section a distinctly eerie feeling.
And yet Mahler repeatedly marks the music with the word 'lustig' (merrily). THIS IS NOT MERRY, MAHLER.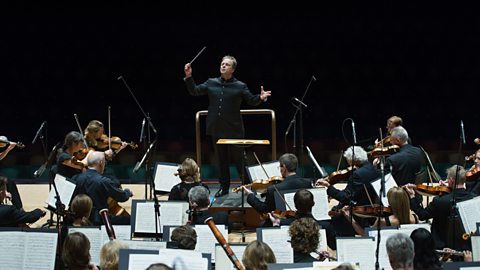 The BBC SO performs Mahler Symphony No. 4 under Chief Conductor Sakari Oramo
5 Symphony No.5 – a love beyond words
By this time, you think you have Mahler sewn, right? Doom-laden, death-obsessed, grimly comic, likes a good funeral march, etc.?
And then he hits you with the Adagietto from his Fifth Symphony. It's Mahler's love song to his wife Alma. As the composer himself wrote in a letter to Alma:
"How much I love you, you my sun,
I cannot tell you that with words."
That soaring string melody – we're in bits, Gustav.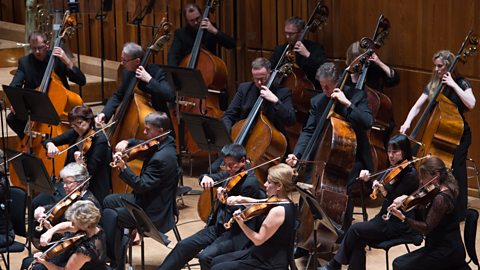 Conductor Laureate Sir Andrew Davis conducts Mahler Symphony No. 5
6 Symphony No. 6 – blows of fate
One word: sledgehammer.
The hammer blows in the fourth and final movement of the Sixth Symphony have become linked with blows of fate (for example, much has been made of the fact that, the year after he wrote this work, his daughter died and Mahler was diagnosed with a fatal heart condition).
Whether Mahler meant to link the hammer blows with blows of fate or not, it takes a special kind of composer to include a part for sledge hammers in a classical symphony.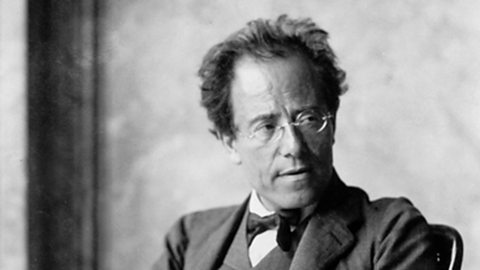 Conductor Laureate Jiří Bělohlávek conducts Mahler Symphony No. 6
7 Symphony No.7 – that time Mahler used a mandolin
How about some mandolin with your Mahler?
A Mahler Symphony is surely the last place you'd expect to find a mandolin – but there, in the fourth movement of Mahler's Seventh Symphony, it is. As well as a guitar and a collection of cowbells.
Bonkers, yes, but somehow… it works.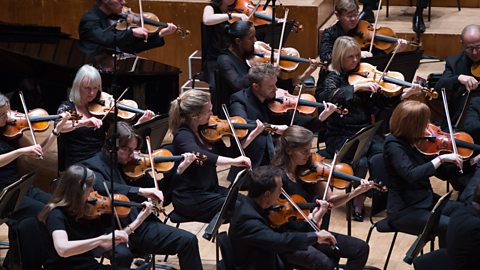 Conductor Laureate Sir Andrew Davis conducts Mahler Symphony No. 7
8 Symphony No. 8 – Unbeschreibliche, and other great German words
The words are taken from the end of Goethe's Faust, as Faust goes up to heaven (yeah, you're right, he sold his soul to the devil and all – but in Goethe's version, God's having a good day).
The chorus sings "The ineffable/ Here is accomplished;/ The eternal feminine/ leads us up."
Ack, those strings, those soaring soprano lines, gorgeous German words like Unbeschreibliche.
We'll give you a minute.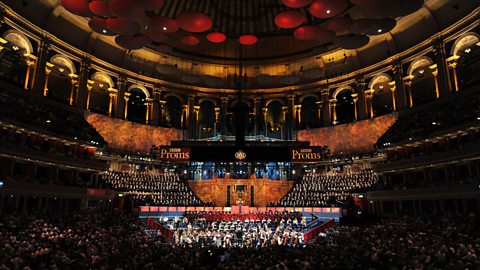 The BBC Symphony Chorus and guest choirs perform Mahler's Symphony No. 8
9 Symphony No.9 – how to break your audience's heart
By the time he came to write his Ninth Symphony, Mahler knew the death that he'd obsessed over in his music was fast approaching.
In the first moments of the symphony the cello and horn play a low simple syncopated rhythm, on a repeated note. It reappears throughout the first movement.
Mahler knew he had a heart condition by this point and Leonard Bernstein (who was a great conductor of Mahler's work) suggested this syncopated rhythm was a musical depiction of the composer's own unsteady heart beat.
Mahler, you tear our heart into little pieces and reshape our ideas of humanity. We love you.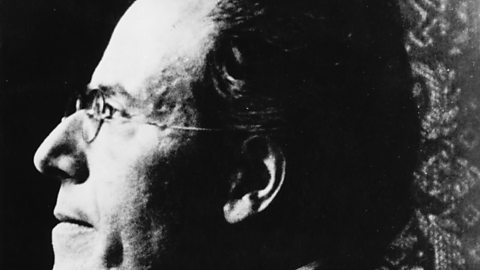 Conductor Laureate Jiří Bělohlávek conducts the BBC SO in Mahler's Symphony No. 9
Image credits:
The Metropolitan Museum of Art - Images 1, 2 and 3