Main content
Presenters
Dan Snow
Dan Snow is a historian, broadcaster and television presenter. He was born and raised in London, and remembers spending every weekend of his childhood being taken to castles, battlefields, country houses and churches. After studying history at Oxford University he started presenting military history programmes with his father, Peter Snow, including their BAFTA-winning series Battlefield Britain.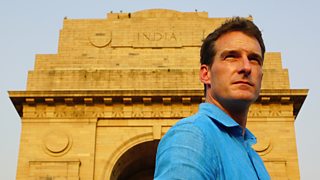 Dan went on to make programmes around the world on a range of historical topics from the Terracotta Army in China to Montezuma in Mexico. He has looked for previously undiscovered Roman remains in North Africa and the Balkans, and recently he travelled to warzones in Syria and the Congo to explore how their past has shaped their present conflicts.
Dan has a regular slot on The ONE Show and is also part of the BBC Events Team presenting a range of anniversary and commemoration. He has written and contributed to several books including "Confusion of Command" in which he published his great grandfather's war diaries.
Anita Rania
Anita is one of the lead presenters on BBC One's Countryfile and is a regular part of the One Show team. In 2015 she wowed the audience of Strictly Come Dancing with her hard work, enthusiasm and total fearlessness.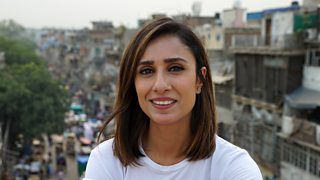 Delving into her family tree, Anita featured in the popular BBC series "Who Do You Think You Are?" In an episode that resonated widely, Anita travelled from Bradford to the Punjab, and was visibly moved by the discoveries she made about her grandparents, and the bigger story it told for many other families. During another trip to India, Anita experienced a hectic commute in Mumbai for "The World's Busiest Railway Station". Her resume also includes "Escape To the Continent", as well as the RTS award-winning "Four Rooms" on Channel 4.
In 2012 Anita turned her hand to baking and was crowned Comic Relief's Great British Bake Off inaugural winner. Anita's infectious enthusiasm, passion and wide-ranging interests mean she is equally happy at home presenting live TV, or filming international documentaries. She always ensures she gets the best out of her interviewees, whether it's a farmer in Yorkshire, or a tribal leader in Papua New Guinea!
Ade Adepitan
Having survived polio as a youngster, Ade Adepitan has since succeeded as an international Paralympic wheelchair basketball player and has built up a wealth of broadcasting experience. Flashback to his early presenting days and some of you may remember him from the CBBC series X-Change and the BBC "dancing wheelchairs" idents. An instantly recognisable face, Ade has travelled the world for his work including the BBC's internationally known Travel Show exploring the history and cultures behind the globe's most enticing countries.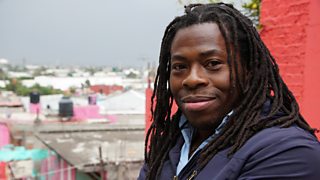 Never one to hold back, Ade regularly goes undercover, investigating controversial and ground-breaking stories for Channel 4's award winning documentary series Dispatches. Ade has also hosted countless sporting events including the BAFTA award winning coverage of the 2012 Paralympics alongside Clare Balding, the 2014 Sochi Winter Games for Channel 4, the 2016 Invictus Games, and of course the 2016 Rio Paralympics.
Ade's personal sporting achievements include a Bronze in The Athens Paralympics, Silver in the European Championships and Gold in The World Championships. Ade continues to practice his much loved sport of wheelchair basketball and is due to take part in a tournament abroad this year.