Main content
Who's performing at Folk Awards 2018?
The BBC Radio 2 Folk Awards are here and we can't wait to celebrate the very best of folk, roots and acoustic music. Now in its 19th year, this jewel of the musical calendar will have live performances, guest presenters and of course - awards.
Here are the first acts who will be joining us on 4th April, with more to be announced soon.
Cara Dillon
County Derry's Cara Dillon has long been admired for her exquisite voice. Having won the All Ireland singing competition as a teenager, she joined the band Equation in the 1990s, performing alongside Kathryn Roberts, Sean Lakeman, Seth Lakeman and her future husband and musical partner, Sam Lakeman. Cara's beautifully crafted recordings have won acclaim around the world, not least in China where she has a large following. Notable fans include Ed Sheeran and Jamie Lawson. Her 2017 album, Wanderer, explores the experiences of emigrants, particularly those who have left Ireland. At the 2018 Folk Awards, Cara will be accompanied by Sam and the guitarist John Smith.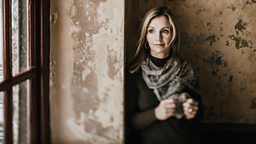 Eliza Carthy & The Wayward Band
…or as we might call them: What Eliza Did Next. Eliza Carthy MBE has been one of the stand-out voices in English folk music for more than 20 years. A natural born storyteller and inimitable singer, Eliza combines grit and power with grace. And she restlessly explores the potential of the folk genre. Having worked in countless duos, bands and other projects, Eliza's most recent creation is The Wayward Band: a circus of like-minded souls from around the British trad-folk scene. Their thrilling concerts and album, Big Machine, were one of THE talking points of 2017.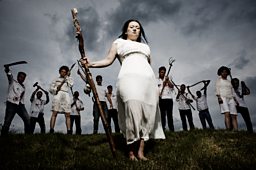 Lankum
The band formerly known as Lynched emerged from Dublin only a few years ago but have made an impression everywhere they've been to since. Brothers Ian and Darragh Lynch (vocals, pipes and guitar), Radie Peat (concertina and vocals) and Cormac Mac Diarmada (fiddle) combine unfiltered singing, instinctive playing and obsessive research to create vital music that says as much about life in modern Ireland as it does about life in the distant past. In 2017 the band renamed themselves after their favourite ballad - False Lankum - and released Between the Earth and Sky on Rough Trade Records, "the only label [they] would consider signing to".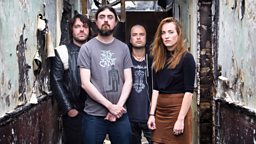 Paul Brady
Belfast-born and Strabane raised Paul Brady is one of the island of Ireland's best-loved songwriters and one of the finest ever interpreters of traditional song. He grew up absorbing all the popular genres of the 50s and 60s, against the ever-present backdrop of Irish folk music. After seven albums with folk outfit The Johnstons, he joined Planxty and later formed a duo with Andy Irvine. He released his 1978 folk classic, Welcome Here Kind Stranger, before enjoying a career as a pop and rock singer-songwriter whose songs have been covered by Tina Turner, David Crosby, Lucy Kaplansky, Phil Collins, Maura O'Connell, Cher, Santana, Art Garfunkel, Dolores Keane, Liam Clancy, Bonnie Raitt, Johnny Hallyday and many more. Paul's latest album, Unfinished Business, was released in 2017.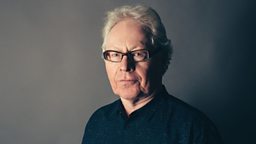 Dónal Lunny
Musician and producer, Dónal Lunny is widely regarded as being central to the renaissance of Irish music over the last three decades. Born in Tullamore, Dónal grew up in Newbridge, Co. Kildare and was a founding member of important bands such as Planxty, The Bothy Band, Moving Hearts, Coolfin, and more recently, Mozaik. An adept musician and player of the bouzouki, guitar and bodhrán, Dónal has also produced tracks for, and performed on albums with international stars such as Kate Bush, Elvis Costello, Mark Knopfler, Clannad, and Baaba Maal. He has written music for many films and theatre productions, and at present, performs with Andy Irvine, DoZoMo, Paddy Glackin, Atlantic Arc Orchestra, and Usher's Island, and continues with composition, production and teaching.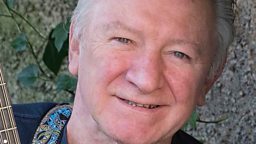 Armagh Pipers Club
Founded in 1966 to promote and teach Irish traditional music, the Armagh Pipers Club is an educational charity. Although its original focus was the revival of Ireland's elbow-driven uilleann bagpipes (pronounced "ill-un"), the club rapidly expanded into teaching many other traditional instruments. The club currently provides classes to over 200 students, children and adults, drawn from Armagh and seven neighbouring counties. Many Pipers Club students have gone on to successful professional careers in traditional music, and the contribution of the organisation to the folk scene in Ireland has been immense.
Find out more about the Armagh Pipers Club.