Main content
BBC Music Sound Of 2016 is coming…
The BBC Sound Of list was started in 2003, with the aim to showcase the most exciting and innovative rising stars. The list has been running annually ever since, giving a glimpse into the future of music and predicting some of the biggest acts in the world.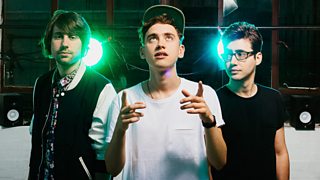 Years & Years - winners of Sound Of 2015
Previous winners have included Sam Smith, Adele, Ellie Goulding, HAIM and Years & Years.The acts that appear in the Sound Of list are all hand-picked by a panel of impartial experts from the music industry. The pundits do not pick from a predetermined list. We ask them to nominate acts who they are personally most excited about.
Artists from any musical genre and any country are eligible, whether or not they're signed. They cannot have been the lead artist on a UK top 20 single or album by 30th October 2015. They must not already be widely known by the UK general public (eg. member of a hit band going solo or soap star, a finalist of a UK talent search show such as X Factor or The Voice in the last 3 years (i.e. 2013 onwards). Pundits must not vote for their family or close friends, or any artists with whom they have any kind of commercial relationship.
This year's Longlist will be published on 30th November 2015 and will feature the Top 15 most voted for acts. The Top 5 will be revealed on the BBC Radio 1 Breakfast Show from 4th-8th January 2016.