Main content
Elizabeth Is Missing by Emma Healey
About the Book
A riveting psychological thriller, with a darkly comic edge that you just won't be able to put down.
Maud is becoming more and more forgetful. She doesn't recognise things in her own home and sometimes believes her daughter is a total stranger, one thing she is certain of though, is that her best friend has gone missing – and she is determined to get to the bottom of the mystery.
Meet the Author: Emma Healey
When I write, I like to… rant at my partner about how a chapter won't work, or the book isn't going anywhere, and then end with a sudden breakthrough, which makes me immediately turn to my computer and ignore him with determination. It's terrible behaviour! I'm lucky he is so supportive.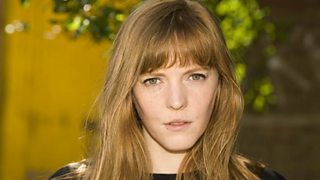 Emma Healey
If I hadn't become a writer, I would have wanted to be… an expert on something really specific, for example a type of rare weed or a tiny obscure beetle. I'd have been the world expert on it, but wouldn't necessarily be called on to share my expertise much.
My favourite hobby is… playing video games. In a way it's my least favourite hobby too, I resent it a lot because they're are ridiculously addictive. I think Elizabeth is Missing would have been finished a good six months earlier otherwise.
The book that inspired me to write is… I Capture the Castle by Dodie Smith. There are two styles of writer in the book – the protagonist, Cassandra Mortmain, who writes while 'sitting in the kitchen sink', and her father, the tortured genius who hides himself away in the castle gatehouse. I thought I'd be happy being either.
Listen to Michael Ball's review of Elizabeth Is Missing