Main content
6 alternative love songs you need to hear on Valentine's Day 2020
By Jamie Milton, 11 February 2020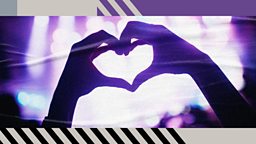 This Friday (14 Feb), 6 Music's You And Me Songs celebrates Valentine's Day with a twist, playing out the greatest alternative love songs ever from 7am to 7pm.
Love is in the air from 7am with Chris Hawkins kicking things off, before Lauren Laverne is joined by US DJ Honey Dijon, who provides a special Love on the Dancefloor mix. Mary Anne Hobbs picks up the baton with an All Is Love mix from Horsemeat Disco, then Nemone takes your alternative Valentine's requests. Finally, Steve Lamacq hosts a You & Me Songs free-for-all, accepting any and all love songs from 6 Music listeners. And if all that's not enough, keep listening for Iggy Pop (7-9pm) who promises a 'vaguely romantic' show.
To get you in the mood, you can now listen to a special 6 Music mix on BBC Sounds, bringing together the best love and hate songs, depending on how you plan to mark Valentine's 2020. It contains 20 songs in all: 10 filled with with heart-bursting romance, alternating with another 10 heartbroken, lovelorn laments. Something for all the lovers/haters/romantics/self-partnered among you...
We explore six of the tracks from the mix below, looking at the back stories behind these alternative romantic classics...
Handpicked by 6 Music selects tunes for both the lovers and the haters.
Kelis - Caught out There
We start with the complete opposite of an out-and-out love song; a raging, fire-breathing juggernaut of pure loathing. But Kelis' signature scream – "I hate you so much right now" – could only be informed by love, and putting too much trust in a man who turned out to be a total cheat. So the intro goes: "This song is for all the women out there / That have been lied to by their men / And I know you all been lied to / Over and over again."
'Caught out There' is indisputably best known for the chorus' glass-breaking catharsis, but let's not overlook the razor-sharp beat, coined by The Neptunes at the peak of their powers. It was reportedly rejected by Busta Rhymes before finding its way to Kelis, and she ended up shaping it into a career-defining moment. And a lesson for everyone out there – never cross Kelis.
Sufjan Stevens - Mystery of Love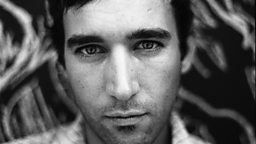 For all the television and film music supervisors out there, anyone looking for a song to take a heart-wrenching scene to another level, look no further… Sufjan Stevens' 2017 song 'Mystery of Love' was first used to soundtrack a memorable montage in Luca Guadagnino's coming-of-age film 'Call Me By Your Name', in which lovers Elio and Oliver go hiking in Italy. It earned a 2018 Oscar nomination for Best Original Song.
More recently, 'Mystery of Love' appeared in the Netflix series 'Sex Education', soundtracking a more miserable scene than back in 2017. Proof this is a song that can do both blooming love and tragic heartbreak.
PJ Harvey - A Place Called Home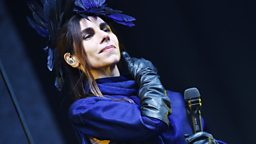 PJ Harvey took a simple approach on much of 2000's 'Stories from the City, Stories from the Sea', which emerged after more than half a decade of defiant, punk-informed experimentation.
"I wanted everything to sound as beautiful as possible," she told Q Magazine around the release of the record. "Having experimented with some dreadful sounds on [previous albums] 'Is This Desire?' and 'To Bring You My Love' - where I was really looking for dark, unsettling, nauseous-making sounds - [this] was the reaction."
'A Place Called Home' is a sweeping highlight, a gorgeous song with a reassuring message at its heart. "With love comes the day / Just hold on to me," she sings. When it comes to truly striking love songs, simplicity is often key.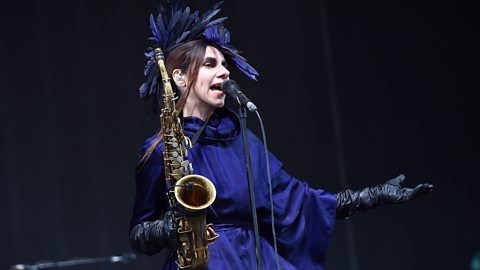 Polly talks about music being a witness to something that is happening.
The White Stripes - I Just Don't Know What To Do With Myself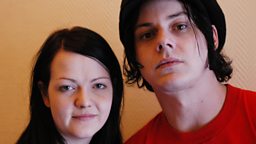 Burt Bacharach and Hal David's 1964 classic 'I Just Don't Know What to do With Myself' has received endless cover versions since first being sung by Dusty Springfield. Dionne Warwick lent a soulful take in 1966, Elvis Costello & The Attractions took it on in 1978. But The White Stripes truly captured the essence of the song with their frenzied, sleazy 2003 take, and there's unlikely to ever be another version like it.
Besides, nobody else can replicate Jack White's distortion-drenched, stop-start guitars, or the timely thuds from Meg White's drums. And the sheer intentional shambles of it all sums up the message of the track; broken hearted and always on the verge of self-implosion.
Kendrick Lamar - LOVE. (ft. Zacari)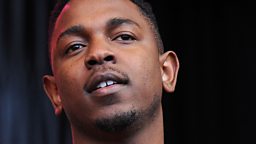 Kendrick Lamar's complex, ground-breaking social commentary is arguably his biggest calling card, but even King Kenny isn't averse to writing a pure, doting love song.
'LOVE'., from most recent album 'DAMN.', makes no bones about how Kendrick is helplessly in love with a special someone (fans assume it's about his fiancé Whitney Alford, although it's never been confirmed by the man himself). And it's given extra lilt thanks to California singer Zacari, who manages to make love sound simple and uncomplicated – the jammy devil.
Radiohead - True Love Waits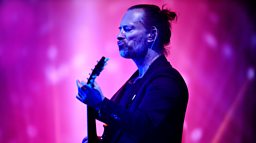 'True Love Waits' did indeed wait, for over two decades, between inception and release.
First penned in the '90s, it eventually found itself on Radiohead's 2016 album 'A Moon Shaped Pool' as a closing track. But it was considered for 1997's 'OK Computer', and guitarist Ed O'Brien once claimed the band were making "something like approach number 561" to recording the song in 2000, upon the 'Kid A' and 'Amnesiac' sessions. Again, there was no space for the track. 561-odd approaches didn't create a winning formula, which says less about the song itself than Radiohead's perfectionism. A live version did make 2001's 'I Might Be Wrong' collection, but a studio recording wouldn't exist for another 15 years.
In 2016, it arrived in full form, backed by mushy, looped pianos and sounding far more fractured and downbeat than back in 1995. Perhaps that's a reflection of how love itself rarely stays simple over time, but it was certainly worth waiting 21 years for the beautiful end product.
Handpicked by 6 Music selects tunes for both the lovers and the haters.