Main content
How to compose music for video games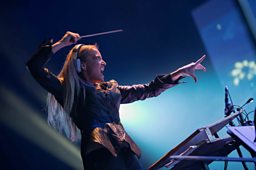 How did you start composing music for video games?
For me, I never set out to be a game composer or to work in games, per se, I just loved everything about music, musicians, and working with orchestras. That was my training and focus.
I'd like to be able to say there's a clear science for it, but it's more intuition and emotion than anything else.
So my first game assignment came truly by accident.
One day while at Trinity College, Dublin, I was in a practice room when a friend, David Downes, asked if I would consider singing and assisting him in some choral arrangements for a session the next day. I was maybe 19 at the time. Excited by any opportunity to get paid to work in music and use my skills, I jumped at the chance. I think I got a fiver for the day and arrangements.
The recording sessions went off without a hitch and I went on to completely forget about the session until one day my brothers were playing a video game at home when they noticed my name in the credits of the game. The game was Metal Gear Solid!
What's your favourite thing about your job, and also the most challenging?
My favourite thing is getting to work with brilliant musicians, artists, composers, and orchestras from every corner of the globe. There's absolutely nothing like it. It's what I dreamed of as a child.
Most challenging... I'd like to say the job is all rainbows and skipping, but no matter how much I love the work, flying from Los Angeles to Doha, Qatar, getting off a 16 and a half hour flight and going straight to a rehearsal is never easy, no matter how enthusiastic or wonderful the orchestra. The work is the easy part, it's the travel and other parts that are hard.
What inspires you when composing?
Inspiration comes from so many places. When working on a game, it's usually the brilliant graphics and artwork – the first time I saw the brilliant work of the Blizzard team on the first World of Warcraft I was hooked.
Outside of that world, right now I am writing a collection of songs and orchestral tone poems based on the life of the legendary 16th Century Irish Pirate, Gráinne Mhaol. Her life and experiences are a story I really want to tell.
How do you start working on a piece?
When I am working for one of the games, often all I get is a collection of images, random movies, design ideas, characters, written descriptions - anything that can paint a picture in the mind of what a world might be like for the player.
From there, I try and translate these into an aural pallet that mirrors what I see. It's very subconscious – how even an artist's colour choice might inform the music.
I'd like to be able to say there's a clear science for it, but it's more intuition and emotion than anything else.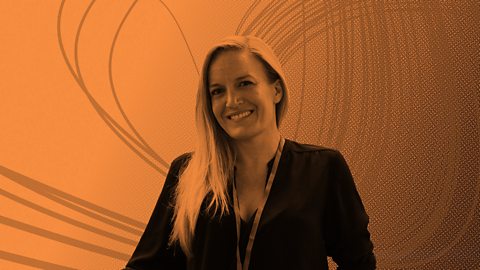 Video games composer Eimear Noone talks about how she creates music with a purpose.
What moment in your career are you proudest of?
That's a tough one. I have had many proud moments, but none that make me feel like I have truly arrived at a pinnacle moment in my career. I feel my work has so much further to go, that I have so much more to learn, it's hard to sit back and say, "here's the moment."
If I had to pick anything, I would say I was the creation of Malach, Angel Messenger, from World of Warcraft, Warlords of Draenor – and the video of my conducting it all over the world.


What piece of advice would you give a budding video games composer?
Be a fan of all music and study everything you can!
There's a direct connection between the successes I have found and my pure love of music
I can make a direct connection between the successes I have found and my pure love of music. That's what has sustained me and kept me going – despite all the challenges and obstacles I've had to overcome to build a career.
Tom Service tracks the rise of an exciting new genre, tracing its development from 8-bit chiptunes to lush symphonic scores.

The Listening Service looks at how electronic bleeps can tell us so much about what's going on in a video game.