Main content
A Man Called Ove by Fredrik Backman
About the Book
This is a heartwarming, funny, moving and uplifting debut novel which tells the story of love and community that will leave you with a spring in your step.
There is something about Ove. At first sight, he is almost certainly the grumpiest man you will ever meet. He thinks himself surrounded by idiots - neighbours who can't reverse a trailer properly, joggers, shop assistants who talk in code, and the perpetrators of the vicious coup d'etat that oused him as Chairman of the Residents Association. He will persist in making his daily inspection rounds of the local streets.
But isn't it rare, these days, to find such old-fashioned clarity of belief and deed? Such unswerving conviction about what the world should be, and a lifelong dedication to making it just so? In the end, you will see, there is something about Ove that is quite irresistable.
Meet the Author: Fredrick Backman
If I hadn't become a writer, I would have wanted to be…a fork lift driver at a fruit warehouse. That's where I worked before people started giving me money for writing stuff, and I was pretty good at that.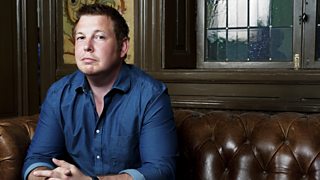 My Favourite food is…the one that someone else cooked and my doctor doesn't know I'm eating right now. It could be deep fried. It's probably deep fried.
One thing that people may not know about me is…that I never answer that question since that would mean people would know those things that there was probably a real good reason I didn't tell them in the first place.
My favourite hobby is…ha ha be serious! I don't have hobbies. I have kids. They have hobbies.