Main content
End Of Days: Revealing his sins
By Ciaran Tracey and Chris Warburton
Many podcasts feature journalists among their interviewees. Especially if they've been close to events.
However, in the story of Waco, journalist Darlene McCormick-Sanchez isn't just a commentator.
It was she, alongside colleague Mark England at the Waco Tribune Herald, who was first to fully expose the full extent of what David Koresh was doing at his commune outside the city.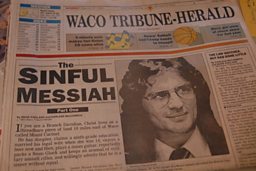 Their article 'The Sinful Messiah' would become seminal in the Waco story. It was painstaking in its research and unswerving in its allegations.
As we heard from many people when we were on the road in Texas, the story came as a bombshell when it was published in February 1993.
In fact, many still insist that this article was what provoked the Bureau of Alcohol, Tobacco & Firearms (ATF) into their first, fatally botched raid on the compound the very next day.
That feels like a big responsibility.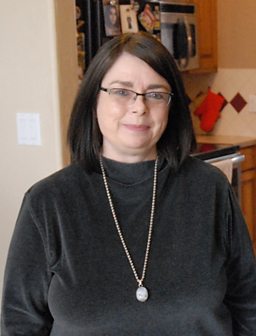 (Darlene McCormick pictured recently. Photo: BBC)
In the outtakes from our interview with Darlene McCormick, we asked if she believed that to be true.
She told us she still wasn't sure. But clearly, back then, discussions were happening above her head.
"Basically the ATF… I didn't know this, but our editors told them 'we're publishing this, it's coming out on Saturday'. And what they told us was the ATF was right there, and they got one of the first papers that ran off our press," she said.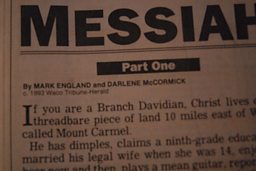 Whether her article was, or wasn't, the final push for the ATF to attack Koresh may never be known.
But on a personal level, for both of us, it was humbling to meet a fellow journalist responsible, along with her colleague, for penning such a piercing text – so much so that we used its first paragraph as the opening sequence to the whole podcast.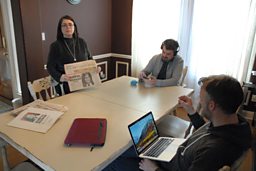 'The Sinful Messiah': As newspaper stories go, it is both a standout headline and a masterfully written introduction.
We're not the only ones who think so. In 1994, the article was nominated for a Pulitzer prize.
Listen to End of Days on BBC Sounds
Click to download and listen to End of Days, the story of David Koresh: the prophet whose cult in Waco, Texas preached an apocalypse – and the 30 Britons taken in by his message.
Manchester's now derelict Edwardian fire station was the location for the Waco inquests.

What did the British government know about the FBI operation at Waco?