Main content
Bank Scam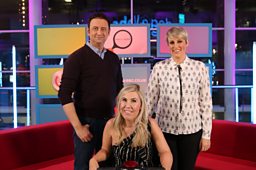 BANK SCAM
RBS customer Charlotte Higman had £4000 stolen from her account by a fraudster who fooled the bank's telephone banking systems. RBS call logs show a warning of 'potential account takeover' and the caller failing the bank's own voice recognition checks- but despite this, Charlotte's fraud claim was rejected, as was her complaint to the Financial Ombudsman Service- and it was only after Watchdog contacted RBS that it refunded Charlotte's money.
An RBS Spokesperson said: "We would like to apologise to Mrs Higman that the service provided fell short of the high standards we expect. On review of Mrs Higman's case, and in light of new information provided to us, we have refunded Mrs Higman in full for her loss."
A spokesperson for the Financial Ombudsman Service said: "We have made it clear to the banks that it's not fair to automatically blame a customer when they've lost money due to a scam, especially given the sophisticated way criminals exploit banks' security systems. When we look at complaints, we have to carefully weigh up the evidence provided by both parties to decide what we think is fair and reasonable in all the circumstances.
"We're pleased that Charlotte's complaint has now been resolved, and she's got her money back. If you've been the victim of a scam, and you feel your bank should have done more to help, please get in touch with us."