Main content
Watch Lewis Capaldi's hilarious Noel Gallagher entrance at Glastonbury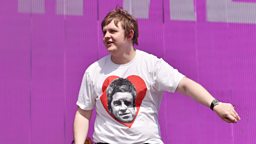 Lewis Capaldi is having a great Glastonbury. Not only has he played a secret set on the BBC Introducing stage, been on stage with Bastille, but now for his debut Other Stage performance he walked out on-stage dressed an Noel Gallagher... naturally.
Capaldi is known for a grand entrance, after his walk-on routine at Radio 1's Big Weekend went viral, but this one was slightly more personal.
Earlier this month during an interview on Radio X, Noel Gallagher branded music as "f****** w*** at the moment" before singling out the Scottish singer saying "Who's this Capaldi fella? Who the f*** is that idiot?".
Capaldi, who dubbed Gallagher his "spiritual father", decided to address Gallagher's comments in the best way possible, and emerged on stage complete with a bucket hat and signature Oasis parka, which he took off to reveal a t-shirt with Noel's face in a love heart.
Speaking to Jo Whiley on Radio 2 after his performance, Capaldi said: "Noel brought me up in an interview the other day and said he wasn't the biggest fan of the music."
"I'm a huge fan of his so I thought the only way to do my first ever Glastonbury, would be to pay homage to a man who I love so dearly. He's almost like a spiritual father if you will, so I had the parka, the bucket hat, the whole thing. I hope he sees it, I love him to bits."
Now we wait for Noel's response.
Keep up with all the action from Glastonbury 2019...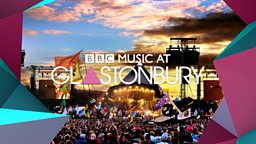 You can keep up with all the Glastonbury action via our six streams on BBC iPlayer. We'll be bringing you live sets from five key stages (Pyramid, Other, West Holts, John Peel and Park), plus all the best bits on our Must Watch stream.
BBC Sounds has you covered too. We've launched BBC Radio Glastonbury, which will broadcast 24 hours a day from Thursday 27th June at 4pm. BBC Radio 1, Radio 2, 6 Music and BBC 5 Live will all be there too so you can enjoy all this from the comfort of your own front room or bedroom or even at the gym!