Main content
Who's Performing?
Get the low-down on who's performing at this year's Radio 2 Live in Hyde Park.
Elton John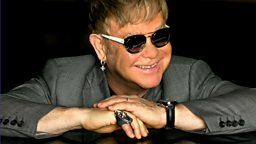 The legendary singer and musician will be headlining Radio 2 Live in Hyde Park, with what promises to be a stellar hit packed set, also featuring tracks from his well received 32nd studio album, Wonderful Crazy Night.
Elton John first found fame with a string of successful albums in the early 1970s, including 'Goodbye Yellow Brick Road', and went on to dominate the singles charts in the 1980s and 1990s, culminating with his tribute to Diana, Candle in the Wind 1997, the biggest selling single of all time.
Madness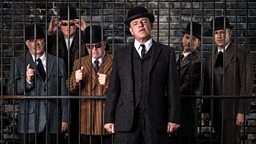 One of the most successful bands of the early 80s, Madness were Top Ten regulars and hit No.1 in 1982 with 'House of Fun'.
Still going strong, forty years after they formed, 2016 will see the release of a new album 'Can't Touch Us Now' plus a number of live appearances, with their Radio 2 Live in Hyde Park performance following on from a spot on the Pyramid Stage at this year's Glastonbury.
Status Quo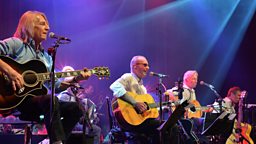 Status Quo have been rockin' for six decades, notching up 65 hit singles, selling over 100m records worldwide and spending more than 400 weeks in the British singles chart. It's no wonder Francis Rossi and Rick Parfitt from the band were awarded OBEs in 2010 for their services to music.
These days they've transformed their heads down rock, playing many of their legendary songs - from Pictures of Matchstick Men and Down Down, to Whatever You Want and Rockin' All Over the World - in a stripped-down acoustic style.
Get ready for yet another outstanding performance at Radio 2 Live in Hyde Park.
Gregory Porter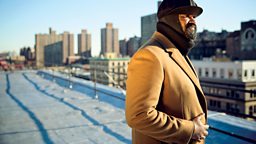 Two years on from his Festival in a Day debut, the Grammy-winning Jazz star returns to wow the Radio 2 faithful.
Gregory Porter had planned a career in American football, but following a shoulder injury he found solace singing in local jazz clubs. It was during one of those jams that he was spotted by a talent scout.
His recent sublime Radio 2 performance of Prince's Purple Rain left Chris Evans almost speechless - so expect another spellbinding Hyde Park set from one of the world's best-loved jazz sensations.
LeAnn Rimes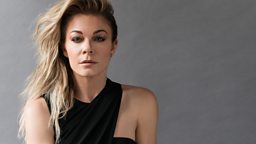 Festival in a Day has established a tradition of bringing you some of the finest country acts, with Kacey Musgraves, The Band Perry, Ward Thomas and The Shires all having wowed the Hyde Park crowd in previous years.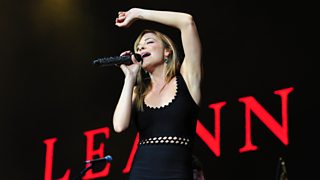 This year we're delighted to welcome the one and only LeAnn Rimes, celebrating two decades at the top of her game, with over 44 million album sales and huge hit singles including How Do I Live and Can't Fight The Moonlight.
LeAnn will be particularly pleased to be appearing on the same bill as Elton John, who she's described as "the ultimate icon who set the tone for his era".
Stand by for a mesmerising Hyde Park set!
Jamie Lawson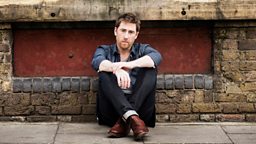 An experienced live performer, Jamie Lawson's rise to fame took longer than most, having released his first album over 12 years ago. He shared a bill with Ed Sheeran when they were both regulars on London's acoustic circuit.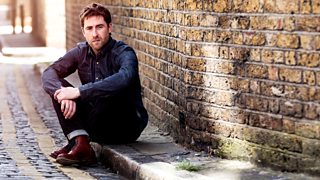 Years later Ed made Jamie the first signing to his Gingerbread Man record label and the single I Wasn't Expecting That became a breakout international hit.

Following acclaimed sessions for both Jo Whiley and Ken Bruce, stand by for a heartfelt Hyde Park debut from this singer-songwriter extraordinaire.
Jamie will be joined on stage by Folk star Cara Dillon.
Discover more about Jamie Lawson at BBC Music
Andreya Triana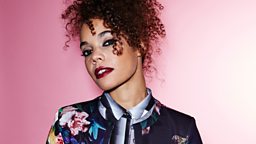 British singer-songwriter Andreya Triana grew up in London, but it was a move away from friends and her old life to Worcester at the age of 14 that cemented her relationship with music, as the teenage Triana immersed herself in the work of Lauryn Hill, Bill Withers and the Jackson 5.
Since those days, she has made two albums of her own, sung on top 10 single 'Everything You Never Had (We Had It All)' and been nominated for a MOBO award. In 2009 she performed on the BBC Introducing stage at Glastonbury, returning to play again at the festival in 2015.
The second half of 2016 will bring new music, more live appearances and - of course - a performance at Radio 2's Festival in a Day.
Travis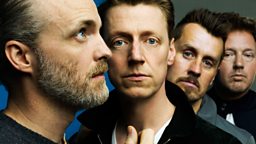 Scottish rock band, Travis formed in Glasgow in 1990 and rose to fame after the release of their acclaimed debut album Good Feeling in 1997. The Man Who followed in 1999 and brought hit singles 'Why Does it Always Rain on Me', 'Driftwood' and 'Writing to Reach You'.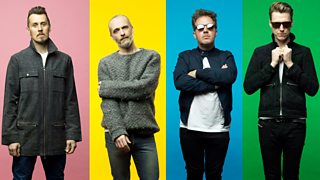 Some 25 years after they began, 2016 has seen the release of their eighth studio album 'Everything At Once'.
Ticket Information & FAQs 2016
Live in Hyde Park Playlist
Listen to our BBC Music playlist of much-loved songs and future classics by this year's Festival in a Day performers