Main content
5 things you probably didn't know about Black Panther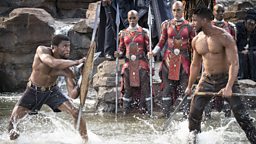 1Xtra will be celebrating the release of Marvel's Black Panther with a Facebook Live Q&A by Dotty and Ace featuring some very special guests - and a special show on Tuesday 13 February from 10am.
Black Panther only made his cinematic debut in Captain America: Civil War in 2016 so is a new name for cinema-goers, but he has been part of the Marvel Universe for over fifty years. There is plenty to learn for newcomers to the character, but here are just five of the coolest and most interesting facts.
1. He was married to Storm from The X-Men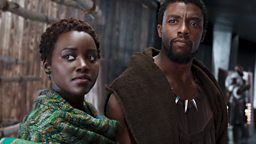 Lupita Nyong'o plays Black Panther's former lover Nakia in his first solo movie, but T'Challa's greatest romance was with Storm of the X-Men.
The pair married in the mid '00s and Storm put her mutant loyalties on hold to rule Wakanda alongside the king.
Sadly, like many comic book marriages it didn't last and Storm's conflicted relationship with the X-Men were partly responsible for Black Panther having their marriage annulled in 2012.
2. He was an Avenger long before Black Widow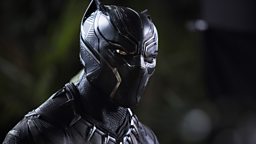 Black Widow has been a member of The Avengers in the movies since 2012's Avengers Assemble film, whilst Back Panther is yet to officially join. But in the comic books, T'Challa was a member long before Natasha Romanova signed up.
Black Panther joined The Avengers in 1968, joining a line-up of Hawkeye, Scarlet Witch, Quicksilver, Goliath, Wasp and Hercules - led by Captain America of course.
Black Widow appeared in the comics, though didn't become a full-time member until much later in their history, but has been a core member since the 90s.
3. He was once the leader of the Fantastic Four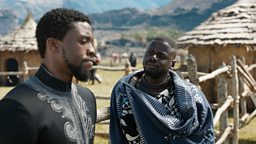 Black Panther has moved around a lot in the Marvel Universe.
Following the events of Civil War in the 90s (much more dramatic in the comic world, many more heroes and villains involved), Reed Richards and Sue Storm took a break from the FF, with Black Panther and Storm taking their places.
Black Panther has a long history with Fantastic Four and it was in issue #52 of the comic, in 1966, where he first premiered. He was the first mainstream black hero and was originally called Coal Tiger by his creators Stan Lee and Jack Kirby.
4. He once filled in for Daredevil in Hell's Kitchen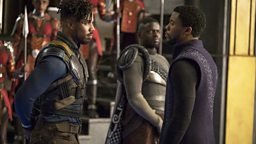 In 2010 Black Panther took over from Matt Murdock as Daredevil - and that would make a killer storyline for Netflix's TV adaptation.
He pretended to be a restaurant owner in Hell's Kitchen and warred against a crime lord called Vlad Dinu but eventually returned to Wakanda shortly before it was destroyed by X-Man Namor with a tidal wave. And that's a whole other story...
5. His sister was once Black Panther (and she's in the movie)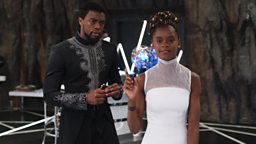 Letitia Wright plays T'Challa's sister Shuri in the film (and we don't know how big a role she plays yet) but she was once hugely important to Black Panther's history.
While T'Challa was experiencing life as Daredevil, Shuri became Black Panther and also queen of Wakanda. She even gained his powers when her brother was knocked into a coma by Doctor Doom.
Shuri has a few extra tricks up her sleeve as well. Not only is she able to turn her body into a stone like substance, she can also turn herself - and anyone nearby - into a flock of birds.
Now that's a sister you want by your side.