Main content
How Sam Fender wrote The Hottest Record of 2019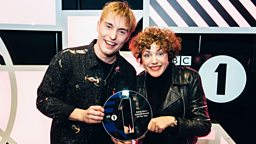 Annie Mac listeners have voted Sam Fender's 'Hypersonic Missiles' as the Hottest Record of the Year, topping an amazing 20 song shortlist featuring AJ Tracey, Lizzo and Foals.
"Shut up. No way. Nah, shut up man," he said when Annie revealed the big news. "I wrote this hungover in my boxers, in a crummy motel. And now there's 5,000 mad people screaming it back at us. What's going on?!"
It's been an unbelievable year for Fender, whose debut album (also titled 'Hypersonic Missiles') stormed to the top of the Official Albums Chart in September. The North Shields star has headlined arenas, conquered festivals, and even met local hero Alan Shearer.
'Hypersonic Missiles' opens his debut LP and debuted as a Hottest Record back in March. At first glance, it's a perfect example of his rousing, Bruce Springsteen-like calls to arms, but peer a little closer and it reveals itself to be a very different kind of beast.
It's about two lovers trying to shut themselves off from the real world, ignoring doomsday news headlines and focusing on themselves. "They are convinced the world is on its last legs; they know that it is rife with injustice but feel completely helpless and lacking the necessary intelligence to change it while remaining hopelessly addicted to the fruits of consumerism," Fender explained in a statement.
There is this glimmer of hope that runs through the song

Sam Fender
He added: "Amongst all the chaos is love and celebration… There is this glimmer of hope that runs through the song, a little notion that no matter what happens, these two people are gonna have a good time, regardless of the imminent doom."
He told Annie back in March that the song was first written in a Netherlands hotel, and "kind of fell out the sky," adding: "And it's magic when that happens. They're normally the best [songs]."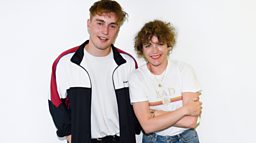 Sam's songs always have a striking message at their heart. Take 'Dead Boys', a song about male mental health. "If it gets to one person and they feel like they should reach out and talk to somebody, then it has done a good job," he told NME in 2018. 'The Borders', meanwhile, is a sprawling tale of two hometown friends chaotically drifting apart – something most kids growing up can relate to.
And that's why many are dubbing him the modern day Springsteen; not just because he pens festival-ready anthems, but because he writes about the world around him in an original way, and he never skirts around real issues. "I'm not going to pretend to be politically eloquent, because I'm not," he told the Evening Standard. "I'm just a kid from the north-east of England. I just wrote some songs about what I thought at the time." Even if he doesn't call himself an intellectual genius, he's written some of the most essential songs of the last twelve months, with 'Hypersonic Missiles' pick of the bunch.