Main content
Terrific Scientific Forces - Live Lesson
Watch the Live Lesson again
How do forces affect my speed?
This Live Lesson explores different forces including air resistance and friction. It's designed to work alongside the BBC's Terrific Scientific campaign Investigation 5 in which schools across the UK are exploring how forces affect speed and uploading their results to the Terrific Scientific Map. The lesson showcases some of these results throughout the programme, whilst building on students' understanding of forces in action.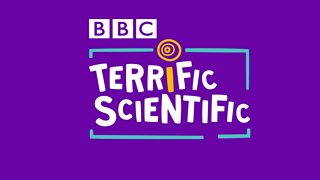 This lesson is aimed at 9-11 year olds:
Year 5 and Year 6 pupils in England and Wales
Primary 5, Primary 6 and Primary 7 pupils in Scotland
P6 and P7 pupils in Northern Ireland
Lesson guide
A full lesson guide for teachers and downloadable activity sheets are available in the Get ready for the Live Lesson section below.
For more information about all the investigations taking place in this UK wide primary science initiative, go to the Terrific Scientific website.
Live Lessons EXTRA
For the first time, we have a follow-up programme called Live Lessons EXTRA. This lesson builds on the outcomes of the Live Lesson and explores mass, weight and friction.
Get ready for the Live Lesson