Main content
The 9 Great Acting Moments That Made Glenda Jackson
She's back! After a 23 year absence from stage and screen Glenda Jackson returns to star in Blood, Sex and Money for Radio 4.
To celebrate the return of an actress who inspired a generation, we've put together the moments made Glenda Jackson…well…Glenda Jackson!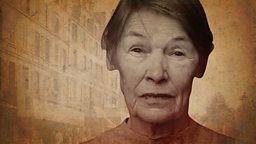 1. Separate Tables (1957)
Glenda was born in 1936 in Birkenhead in Merseyside. She started work at a local chemist before deciding to pursue an acting career. After studying at the Royal Academy of Dramatic Arts she made her stage debut in 1957 in Terrence Rattigan's Separte Tables.
Acting is not about dressing up. Acting is about stripping bare. The whole essence of learning lines is to forget them so you can make them sound like you thought of them that instant.

Glenda Jackson
2. Marat/Sade (1967)
After struggling to find work, an experience she described as "an appalling process to go through", she got her first major break as Charlotte Corday in Marat/Sade . It was outstanding performance driven by working alongside the pioneering director Peter Brooke.
3. Women in Love (1969)
Glenda Jackson won her first Oscar as Gudrun Brangwen in Women in Love - based on the 1920's D. H. Lawrence novel. Her embonpoint was due to the fact that she was five months pregnant which, she said, made her bosoms "marvellous".
4. The Music Lovers (1970)
She went on to star in The Music Lovers, a film described by its director Ken Russell as "the story of a homosexual who marries a nymphomaniac". Critics were divided as to its success but it helped make Glenda an international celebrity.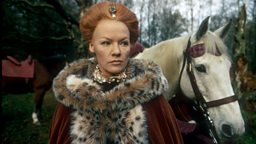 Glenda Jackson in Elizabeth R (1971)
5. Elizabeth R (1971)
1971 was a particularly busy year for Glenda. Her role in the John Schlesinger film Sunday Bloody Sunday led to a BAFTA Award for Best Actress in a Leading Role. It was also the year she played Queen Elizabeth I, twice. Once in the BBC television series of Elizabeth R winning her two Emmys and then again in the historical drama Mary, Queen of Scots.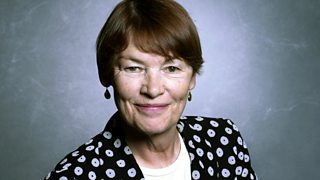 6. The Morecambe & Wise Show (1971)
She followed her astonishing performance as Elizabeth I by reprising one of her favourite roles, Cleopatra. She was thrilled to feature in a Morecambe and Wise episode "There was no-one in the British theatre who wouldn't have given their eye teeth to work with Morecambe and Wise."
7. A Touch of Class (1973)
Her second Oscar came for her role in the British romantic comedy A Touch of Class. The film, also starring George Segal, was a huge hit on both sides of the Atlantic. She gave her award to her mum who "used to polish the Oscars and over the years the thin layer of glitter was buffed away."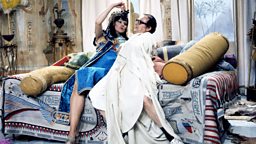 Glenda Jackson dressed up as Cleopatra in The Morecambe and Wise Show (1971)
8. The Muppet Show (1980)

Glenda has always had a sense of humour. She appeared on The Muppet Show as a pirate. It was also during the 1980's that the accomplished actress considered swapping the lights and cameras for a change in career, but wasn't until the early 1990s that she made the transition from the stage to the Houses of Parliament. She became MP for Hampstead in 1992.
9. Blood, Sex and Money (2015)
The double-Oscar winner returns with an epic tale of corruption and obsession, power and vulnerability, based on the novels of Emile Zola. On her role as Dide - a fierce and defiant head of a family dynasty - she says: "Who would turn down the opportunity to work in something that was written by Zola? He's absolutely ruthless at recording what we are as human beings and I find it so fascinating… this stood out like a great big spotlight."
Welcome back Glenda! The actress that left her admiring fans waiting 23 years for her encore.
Blood Sex and Money is a nine-part series on Radio 4, starting at 14.30 on 21 November.
Blood Sex and Money by Emile Zola
Blood Sex and Money is the drama inspired by the works of literature's greatest whistle blower - Emile Zola. Glenda Jackson stars as Dide, 104 years old and matriarch to a family of wolves - the Rougon-Macquart's.
More from Glenda Jackson on Radio 4