Main content
Late Junction's albums of the year 2017
The year is all but over so it's once again a time of reckoning. As ever, Late Junction has spent the year traversing the outer edges of musical experimentation and shining a light on the most audacious and interesting albums being made across the globe. The team now select the very best 12 of 2017.
Roger Robinson - Dog Heart City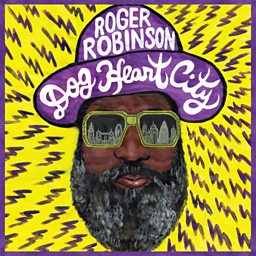 • Dub poetry from Roger Robinson, also of the band King Midas Sound, with production from disrupt
• A prescient and timely album about gentrification, inequity, and high-rise living in our cities
• Post-Grenfell Tower fire the record has taken on greater poignancy
• Described as "the Brexit era dub album par excellence" by The Wire magazine
Released 27 January on Jahtari - picked by producer Jack Howson
Ed Dowie - The Uncle Sold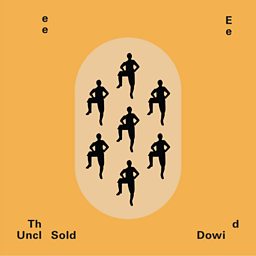 • From Lost Map Records, the same stable as The Pictish Trail and Rozi Plain
• We can't stop listening to this: it's funny, sad, and wistful
• Dare we say it? The best album ever to have been inspired by Kazuo Ishiguro's 1995 novel The Unconsoled
• A fitting record to be loving in the same year that Ishiguro won the Nobel Prize for Literature
Released 27 January on Lost Map Records - picked by producer Alannah Chance
Fiium Shaarrk - We Are Astonishingly Lifelike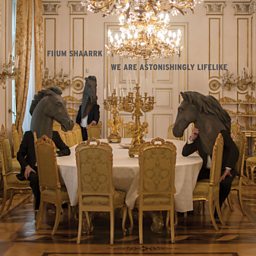 • Percussion plus electronics on paper sounds like millions of other things we hear every month but this somehow this rises above
• Really great kit playing: intricate and inventive without being showy
• Sonically inspired by Tortoise, King Crimson, Max Roach, Napalm Death, Autechre, and Xenakis… and successfully meets that challenge
• They lose half a point for the tricksy band-name spelling
Release 10 March on Not Applicable - picked by producer Chris Elcombe
Soulwax - FROM DEEWEE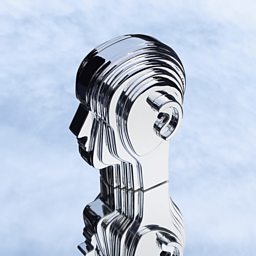 • A one-take wonder, this was recorded in a single start-to-finish take, but you wouldn't necessarily know it from the meticulous arrangements
• This was the first LP from the Belgian duo in 12 years
• They recruited three drummers for the recording
• Songs that sound absolutely brilliant on the radio
Released 24 March on PIAS Recordings - picked by producer Rebecca Gaskell
Arca - Arca
• Operatic-electronica from our favourite Venezuelan producer
• Features Arca singing (in Spanish) for the first time… he was encouraged to do so by Bjork.
• Arca also performed one of the year's best live tours, in collaboration with visual artist Jesse Kanda. His mechanical, hoof-legs are unforgettable
• Arca was also the producer on Björk's Utopia, which appears on our list too! Talented and prolific...
Released 7 April on XL Recordings - picked by broadcast assistant Katie Callin
Kendrick Lamar - DAMN.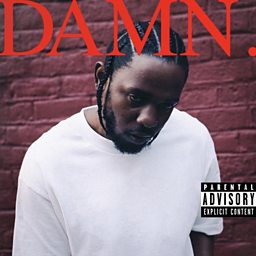 • Lamar managed to follow his masterpiece To Pimp A Butterfly with an equally intriguing and confident album
• Was the album meant to be played forwards or backwards? We're still not quite sure
• Nominated as Best Album Of The Year at the Grammy Awards 2018
• Guest appearances from U2, Thundercat, BadBadNotGood and, best of all, Rihanna
Released 14 April by Top Dawg Entertainment - picked by executive producer Joby Waldman
Sarah-Jane Summers - VIRR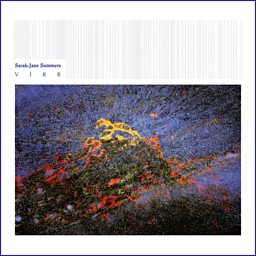 • Fiona Talkington says: "Sarah-Jane Summers interrogates her viola and fiddle with uncompromising energy. Gritty and playful, harsh yet tender, her free improvisation bites its way through layer upon layer of sound."
Released 31 August by Eighth Nerve Audio - picked by presenter Fiona Talkington
Antwood - Sponsored Content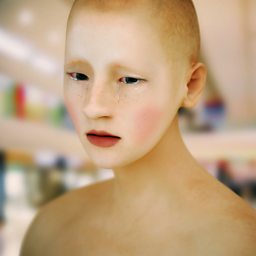 • Nick Luscombe says: "A not very cheerful concept album about technology and advertising. Antwood is the alias of Tristan Douglas, a Canadian producer of brilliantly disturbing and powerful electronic music. He fuses a lot of disparate sounds in a very effective and cinematic way."
Released 8 September by Planet Mu - picked by presenter Nick Luscombe
Maryam Saleh, Maurice Louca, Tamer Abu Ghazaleh - Lekhfa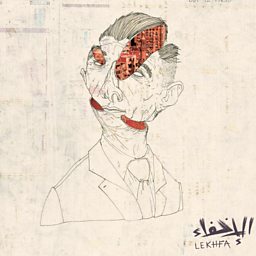 Object Collection - It's All True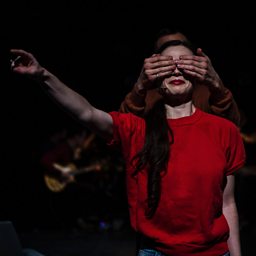 • New York performance group Object Collection do a deep-dive into 1500 hours of recordings of gigs by the band Fugazi, from the years between 1987 and 2002
• Using only incidental music, on-stage chat, and audience heckles (and none of Fugazi's actual songs) they created this new work for 4 voices, 4 guitars and 2 drummers
• Object Collection call this an 'opera-in-suspension'
• Represents and captures the political energy of the 1990s post-hardcore scene in a way that is urgent and vital today
• An expletive-filled, noisy, mad, musical, dramatic totally unique album
Released 6 October by Slip - picked by executive producer Peter Meanwell
Karine Polwart with Pippa Murphy - A Pocket Of Wind Resistance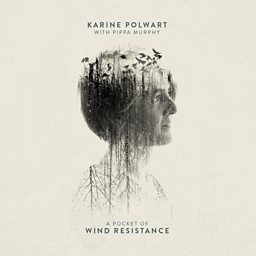 • Verity Sharp says: "A beautifully crafted narrative that works on so many levels, drawing parallels between the geese returning the moor, childbirth and renewal, natural flora and medicine, the struggles of the natural world … so much food for thought. As a concept, it's remarkable. It also takes the tradition forward as she's got a couple of traditional songs in there that she melds to her purpose, writing new thoughts into and around them. And it makes use of some glorious words - some botanical, many in Scots, blowing the dust off language long lost."
Released 17 November by Hudson Records - picked by presenter Verity Sharp
Björk - Utopia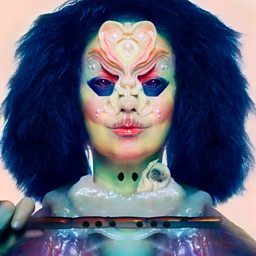 Late Junction highlights of 2017
The Icelandic singer speaks about her new record in an interview with Nick Luscombe.

The lute and drums duo perform their track Black Peak at the festival.