Main content
What are Westlife doing now?
Ken Bruce had a world premiere of Shane Filan's new single Unbreakable on 21 July. The excitement set us to wondering, just what exactly are Westlife doing now?
If you need reminding (as if!), Westlife were the smash Irish boy band who sold over 50 million records worldwide, and had 14 UK number ones, before disbanding in 2012. Here's what Shane, Brian, Nicky, Kian and Mark are doing now...
1. Shane Filan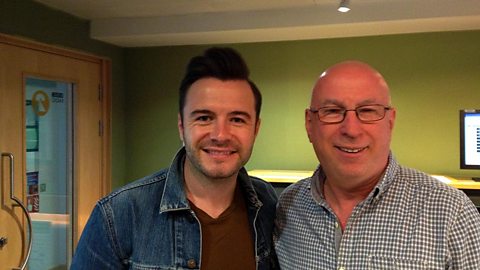 Shane Filan Joins Ken Bruce to select his picks for Tracks of My Years.
Following Westlife's final farewell tour in 2012, lead vocalist Shane has had his fair share of ups and downs. Just days before their final gig he was declared bankrupt, after a property venture he had entered into with his brother took a hitting in the Irish property crash.
Nevertheless, he has turned his life back around and gone on to release two successful solo albums - with his third record Love Always due next month. We seriously cannot wait to hear it!
2. Brian McFadden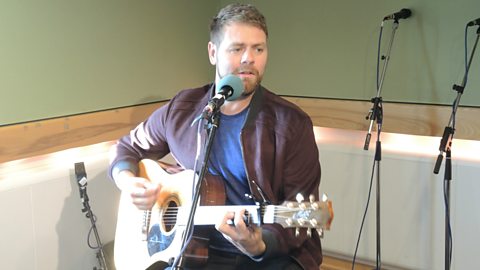 The former Westlife star performed one of their many hits along with his new single
From Robbie Williams to Zayn Malik, there always seems to be one boy band member who breaks hearts by breaking free to do their own thing - and Brian McFadden ended up being "the one who leaves" in Westlife.
Brian, then called "Bryan," departed the band in 2004 to concentrate on a solo career and spend more time with his family (he has two daughters with his then-wife, Kerry Katona.)
His first solo single, Real To Me, entered the UK chart at No. 1. After releasing duet Almost Here with Delta Goodrem (the ex Neighbours music star with whom he would go on to have a long relationship) Brian became a bit of a big deal in Australia. He even became a judge on Australia's Got Talent in 2010, alongside Dannii Minogue.
Now based back in the UK and Ireland, Brian competed on the ski based celeb competition show The Jump last year. He has joined forces with ex Boyzone star and Coronation Street actor Keith Duffy to form duo Boyzlife, and they hit the road again earlier this year.
Nicky Byrne, who used to be a semi-professional footballer before his time in Westlife, never used to get the lead vocal slots during his time in the band. Which is a shame, because he's a fab singer!
Since the five boys disbanded he's had a successful career as a TV and radio presenter, and he took the helm presenting this year's edition of Irish talent show Dancing With the Stars. He was perhaps inspired by his turn as a contestant on the 2012 edition of Strictly Come Dancing, where he nearly got as far as the semi-final.
Nicky was chosen to represent his country at the 2016 Eurovision song contest in Ireland. Sadly, after performing his song Sunlight, he failed to make it to the final.
He is also a big supporter of Unicef, and has taken part in several campaigns for the charity.
4. Markus Feehily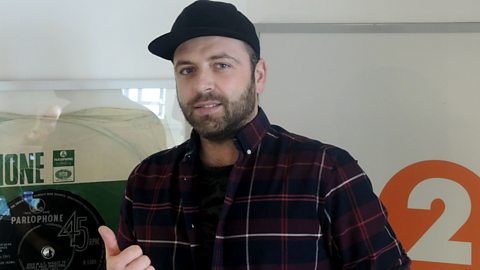 Markus talks about making his debut solo album and how life has changed for him.
Alongside Shane, Markus Feehily was one of the lead singers in Westlife, bet he's kept a relatively low profile since the hearthrobs broke up.
Fans were astounded when he was pictured working in a coffee and crepes van at various festivals, but Markus (previously known as Mark) is proud of his catering business.
"People were flabbergasted at the fact that I was in the van making crepes," he told website goss.ie, "It's my business and I love it, anything I get involved in I get involved 110%."
In 2015 he also released a solo album, Fire. "I didn't know what my solo music was going to sound like until I went into the studio and found out what came out naturally," he told Radio 2's Steve Wright. "I knew deep inside that my music was going to be very different, so I needed to literally discover my sound."
5. Kian Egan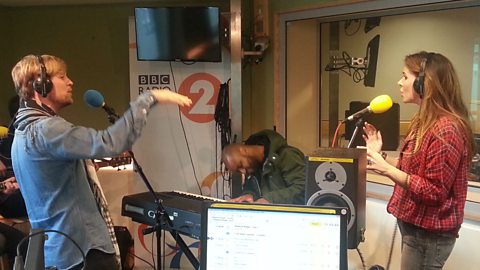 Kian sings live on Weekend Wogan and is joined by wife Jodi for an exclusive duet!
It's been going great guns for Kian Egan since Westlife hung up their microphones. He was crowned King of the Jungle after winning the 2013 edition of I'm A Celebrity Get Me Out Of Here, surviving three weeks in the Aussie bush surrounded by all manner of creepy crawlies.
He's since bagged himself a massive role as a presenter on the Irish version of The Voice, The Voice of Ireland, working alongside The Saturdays star Una Foden and former S Club 7 member Rachel Stevens.
Kian has even found himself time to release a solo album, Home, which hit number nine on the UK album chart in 2014.