Main content
Five of Lauren Laverne's Favourite Desert Island Discs
Lauren Laverne is hosting Desert Island Discs whilst Kirsty Young takes a number of months off due to illness.
To mark the BBC 6 Music and Late Night Woman's Hour presenter's arrival in the interviewer's chair, Radio 4 asked if she could pick some of her favourite editions. As Lauren explains: "These are five episodes I love rather than my all time top five as no diehard fan could make such a choice."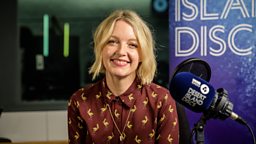 1. Dr Bill Frankland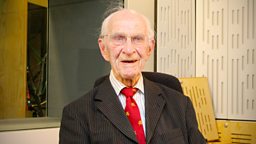 His fascinating life felt a bit like the story of the 20th Century itself – a story of war, also one of scientific progress and a great deal of personal bravery, modestly told. It's a truly inspiring listen that I go back to regularly.
2. Kenneth Williams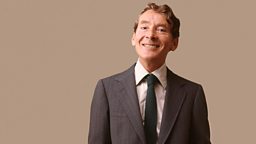 This episode prompted me to read Voltaire's Candide, though obviously I read the entire book in Kenneth Williams's voice in my head (I have to say it was none the worse for it). It was moving to hear Williams alluding to his struggle with depression (quoting Voltaire on the meaning of life: "We must cultivate our garden"), and I felt as if I was in the barber's shop where he grew up as he described it. Such a vivid and wonderful conversation.
3. Betty Driver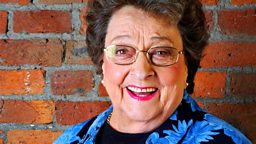 Everything about this episode is fabulous, especially Betty herself. Recorded as she hit 80 years in showbiz, she remained as effervescent and hardworking as ever. Ever wondered how best to style out being driven offstage by an actual hail of pies? This programme has the answer, plus many other things you didn't know you needed to know, but do.
4. Steve McQueen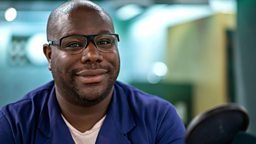 One of those episodes I wanted to pause and take notes from. This was a thrilling insight into a mind just bursting with ideas. His music choices are equally sensational – and nobody has ever described Prince more perfectly than "it was as if James Brown and The Beatles had a baby".
5. Victoria Wood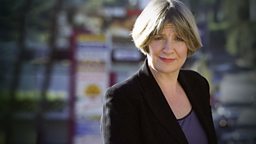 This is the kind of conversation that you would send in a private email to someone you care about, saying, "I think you need to hear this". I shared it with a number of friends who have struggled with eating disorders, and some who grew up in difficult circumstances that mirrored Victoria Wood's. Deeply affecting, honest and revealing – about her enormous talent and artistic process as well as her personal story.

More from Desert Island Discs
Discover the music Ed Sheeran, Nicola Adams and Matt Smith would take to a desert island.

Including the guest that picked her own music and the creation of a famous play.