Main content
Birdsong on Radio 3
A celebration of birdsong and the music inspired by it.
Since Spring 2016, Radio 3 has been celebrating the natural world with a series of programmes devoted to birdsong. It's all part of our commitment to 'slow radio', giving listeners an opportunity to take time out to pause, listen and reflect.
Weekend early risers will already have heard the regular birdsong segment on the Sunday Breakfast show. Starting on International Dawn Chorus Day 2016, the team have been pairing gorgeous field recordings by renowned sound recordist Chris Watson with music from a wide variety of composers and genres.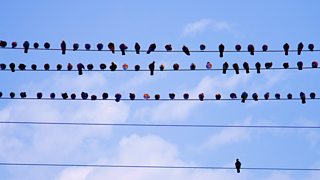 If you like this, then you'll love our Birdsong mixtape – a seamless, relaxing mix of birdsong and music.
As you listen, you'll hear the calls of birds who start singing before sunrise (in particular the blackbird and redstart) before bursting into the dawn chorus with chaffinch and goldfinch in starring roles.
As the day progresses, we hear from the skylark, willow warbler, song thrush and robin. Then, as dusk descends, we eavesdrop on the peerless song of the nightingale.
Don't miss the opportunity to hear Pierre-Laurent Aimard's performances of Olivier Messiaen's 150-minute-long work for piano, Catalogue d'Oiseaux, recorded live at Aldeburgh Festival 2016.
Listen again to the performances, and get a sense of what it was like to be there with our photo essay, Up with the lark.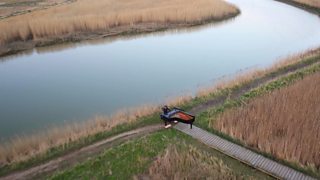 You can learn more about Messiaen and the birdwatching fixation that inspired his magnum opus with The composer who took a cue from birdsong, a light-hearted feature by presenter Tom McKinney.
Start your journey of exploration before dawn with Inspired by Birds, a night's worth of music inspired by the natural world.
Elsewhere on Radio 3, Late Junction challenged musicians to enter the woods for a series of musical duets with nightingales.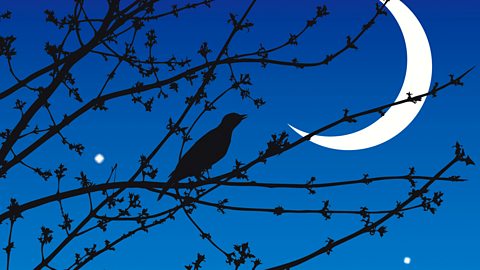 Sam Lee describes the musical phrases of a bird best known for its beautiful song.
Meanwhile, The Verb celebrated the dawn chorus with commissions by poets Caroline Bergvall and Geraldine Monk, and Words and Music took a look at a bird that has fascinated generations of writers and poets, the skylark.
Radio 3 in Concert devoted its schedule to avian-inspired music curated from live concert halls the world over.
Celebrating British birdlife with words and music inspired by nature's own musicians.

Tom Service presents a journey of imagination and insight, exploring how music works.

A sequence of classical music mixed with well-loved and less familiar poems and prose.