Main content
Cilla Black
By Bob Stanley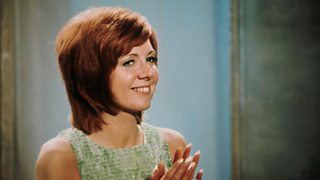 If you think Cilla Black's Love's Just A Broken Heart has a touch of the continental about it, you'd be right - it was an English adaptation of a French song called L'amour est ce qu'il est (Love Is What It Is) (1964) which had lyrics by Michèle Vendôme and music from former Brill Building writer Mort Shuman. Kenny Lynch supplied the English lyrics for Cilla's 1966 hit. The song is rumoured to have been written for Édith Piaf though, oddly, I've never managed to track down a French recording of the song (can any avids help?).
Two years previously, Il Mio Mondo, written by the wonderful Italian singer Gino Paoli, had become Cilla's second #1 You're My World when it was translated by Broadway veteran Carl Sigman. He had previously written English lyrics for a host of European hits, such as Answer Me (a number one for both Frankie Laine and David Whitfield in 1953), Till (a US hit for girl group the Angels, later a UK #2 for Tom Jones in 1971), The Day The Rains Came (a #1 for Jane Morgan) and Shirley Bassey's never under-sung What Now My Love.
Translating European hits also became a lucrative sideline for writer Jack Fishman. He was responsible for Tom Jones's Help Yourself (with its disconcerting opening line "Love is like candy on a shelf, you want to taste and help yourself"), Herman's Hermits' Something's Happening, and Amen Corner's 1969 chart topper (If Paradise Is) Half As Nice. Fishman was raised in London's East End, to Jewish refugee parents. When he was 10, young Jack was in Berlin with his family and walked into the middle of a Nazi rally. Adolf Hitler walked right up to the blond-haired lad and patted him on the head - Fishman would later blame this event for his premature hair loss.
Primarily, Jack Fishman was a political journalist, and was editor of Sunday paper the Empire News while he wrote songs in his spare time. In fact, he was initially embarrassed by his songwriting and used the pseudonym Larry Kahn - as Kahn he wrote Ev'rywhere (a 1955 hit for David Whitfield, which won Jack an Ivor Novello award) and Why Don't They Understand (the lead track on a Cliff Richard EP). Film music was another sideline, and Jack worked on everything from classic war film The Best Years of Our Lives (1946) to Get Carter with Roy Budd (1971). In between the hits and film scores, he found time to write several books - The Seven Men of Spandau (about Hitler's henchmen imprisoned in Berlin), The Life of Joseph Stalin (1962), and My Darling Clementine (1963), a biography of Winston Churchill's wife. He also signed the literary rights to The Man From UNCLE after being blown away by the TV pilot, editing and co-publishing all the related paperbacks and annuals.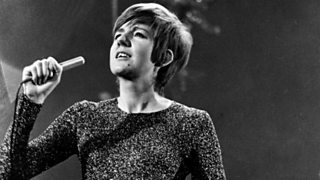 Anything else? Oh, yes, he was also credited with the exposure of Kim Philby in 1963. British libel laws had prevented Jack's hunches about Philby from being published in Britain so, with the aid of friends on the New York Daily News, he broke the story in America. The issue was then raised in Parliament, and Philby defected to Moscow. There were rumours that Jack Fishman was working for the CIA or MI5, but he always denied them. Whether he was or not, it's hard to hear Help Yourself and (If Paradise Is) Half As Nice without thinking about the film-scoring, biography-writing, Man From UNCLE-loving spycatcher who wrote the lyrics.
Brian reminisces about his close relationship with the onetime Beatles manager