Main content
A beginner's guide to WOMAD
As Radio 3 returns with live coverage and highlights from this year's WOMAD, music journalist Nige Tassell guides us through what to expect from this unique annual event...
So what is it?
WOMAD is the World Of Music, Arts and Dance, an annual festival that celebrates cultural expression from all four corners of the globe - but music in particular. It's been around since 1982, when former Genesis frontman Peter Gabriel and a bunch of like-minded and musically curious Bristolians put on the first bash. Since then, WOMAD has played a large part in changing the face of music festivals in the UK.
What was so different about that first festival?
Before WOMAD's inauguration, festivals were often the domain of denim-clad longhairs living on a strict diet of heavy rock and tins of Party Seven. That first season offered something completely different. 'Continuous performances from artists from four continents,' boasted the poster, along with 'a large selection of non-Western foods'. It was also pioneering in offering performer workshops and a variety of kids' activities. And all for just £8.
Was it a great success?
Not exactly. While many who went to that first event loved the concept of a bill that combined established acts like Echo & The Bunnymen and The Beat with unknown pleasures like The Drummers Of Burundi, simply not enough people turned up. To cover the debt, Peter Gabriel had to join up with his former Genesis bandmates to play a one-off benefit show.
But that didn't stop them?
No. The festival has played an enormous part in the boom in what's called 'world music' over the past three decades, especially the music of Africa, thanks to regular WOMAD appearances from the likes of Youssou N'Dour and Toumani Diabaté. Today, WOMAD has become a global affair, having put on festivals in 30 countries across the planet including events in Fuerteventura, Santiago de Chile, Cáceres, New Zealand, as well as an annual Australian version – WOMADelaide.
As in 1982, though, the WOMAD bill is always too slippery a beast to sum up in a simple two-word phrase. This year, it's got everything from next generation Haitian mizik rasin and flamenco inspired jazz, to rap, Tuvan throat singing and folk music from Quebec.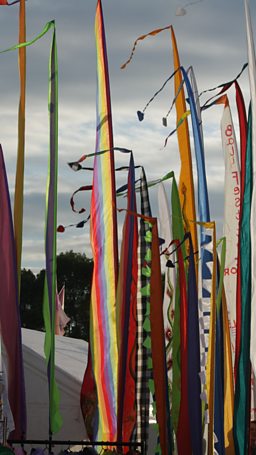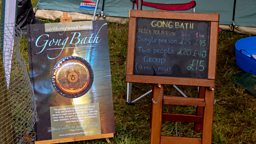 "... Radio 3 go to great lengths to bring you the great and good from WOMAD..."
"...for the full effect, simply light a joss stick and put a lentil curry on slow simmer..."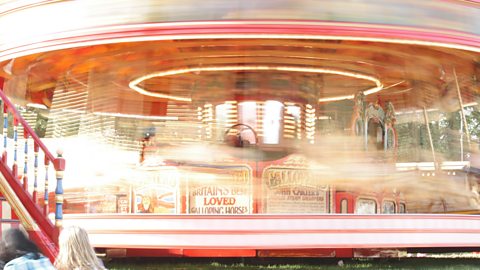 All the fun of the Carter's Steam Fair...
Can't get there in person? Listen to WOMAD on Radio 3
2017's WOMAD festival takes place between 27-30 July at Charlton Park, near Malmesbury in Wiltshire. Radio 3 will be broadcasting more live music and discussion from the festival site than ever before.
Learn more about Radio 3's broadcasts from this year's festival