Main content
Experimenting with words
Poets have always sought inspiration from the world around them and the people in it, and for many their writing is synonymous with particular themes - think of Shakespeare and you think of sonnets about love and relationships, think of romantic verse and you think of Byron and Shelley, think of landscape and nature and you think of Wordsworth and Coleridge, think of humour and Roald Dahl springs to mind.
Get Creative champion Fun Palaces wants you to get your inspiration from science for its Write Science poetry competition. Whether you are brimming with brilliant ideas but aren't too sure how to start, or you've written your poem and just need some expert advice to give it that final flourish, award winning poet and competition judge, Degna Stone, has shared her top five tips for successful poetry.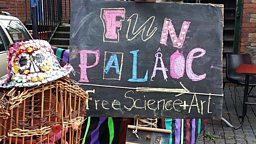 1 Be bold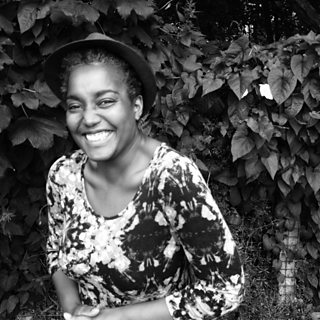 Degna Stone
One of the joys of being a writer is the excuse to read as much as you like
Choose an area of science that fascinates (or frightens) you. Be adventurous in your explorations and don't be afraid to venture into science fiction if that's where your poem wants to take you. Go beyond what is possible now.
2 Read, read, read
One of the joys of being a writer is the excuse to read as much as you like. Whether you're reading to familiarise yourself with new forms or to see if anyone else is writing about the same subjects as you, you can never read too much.
3 Write, then rewrite
The first draft of your poem probably isn't the only draft. It's rare that a poem arrives fully formed like a gift. Be prepared to redraft your poem (maybe more than once).
4 Topping and tailing
Pay attention to the first few lines and the last few lines. Are you writing your way into the poem? Are you tying things up neatly for the reader/listener? Don't be afraid to cut those lines if your poem doesn't really need them.
5 Read your poem out loud
How does it feel in your mouth? Does it flow? You'll hear immediately if there is any awkwardness or if a line is not quite working. Remember, this poem is being written to be heard – enjoy the sound of it.
The competition closing date is July 31st – so get writing!
Degna Stone edits the online anthology Deseeded and is co-founder and Managing Editor of Butcher's Dog poetry magazine. She received a Northern Writers Award in 2015 and holds an MA in Creative Writing from Newcastle University.
Ideas to exercise your mind