Main content
The Songwriters' Hall Of Fame
Each week Michael celebrates some of the finest songwriters that have ever put pen to paper with his Songwriters Hall of Fame. It's a chance to note their incredible achievements, influence and songwriting legacy and to play their most memorable music.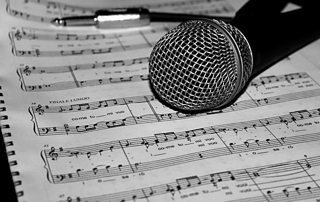 Who would you like to nominate? Why do you think they should be honoured in Michael's Songwriters' Hall of Fame and what is your favourite song of theirs?
You can get in touch by emailing michael.ball@bbc.co.uk with the subject title 'Songwriters' Hall Of Fame', telling us:
Your choice of songwriter:
Your Name:
Location:
Why your songwriter should be inducted:
What song of theirs you would like to hear:
Listen to The Michael Ball Show, every Sunday from 11am to hear whether your choice of songwriter is inducted!