Main content
Haggling
In markets all over the world, haggling to get the best price possible is a way of life. But there's no reason it should be any different when we're dealing with more established shops, large companies and our utility providers. You just have to be bold enough to give it a go. After all, you've got nothing to lose!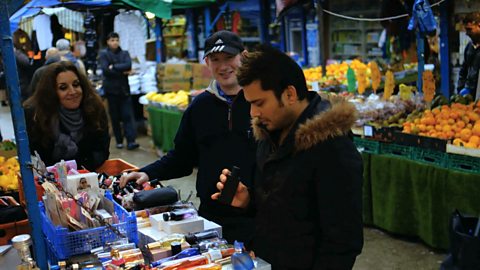 Sarah teaches one of our families how to haggle at a market, and over the phone.

Do your homework
You need to know what price would represent a good bargain, and what the competition are offering.
Be friendly
By making yourself warm, open and accessible, people will want to help you out. Confidence is good, but arrogance isn't.
Find the right sales person
Sometimes a negotiation with someone just doesn't work. Thank them for their time, and ring up again or find another person in the store. It's all about getting a rapport with the right person.
A junior member of staff may not have the authority to give a discount and someone senior may be busy. So try a team leader or supervisor.
Mention poor service
If you've received bad service, don't be afraid to use these negative experiences as a negotiating tool.
Don't reveal your budget
If the seller knows how far you're prepared to go, it will be very hard to negotiate beyond this amount.
Try independent shops
Large organizations are usually stricter about prices, but independent shops have more control over what discounts they can offer.
Ask for freebies and extras
When you buy an item, see if they can throw in an accessory on top (e.g. cables for your hi-fi system).
Or, if you're buying a policy over the phone, maybe they can add on another service (e.g. legal cover on your insurance policy).
Don't give up at the final hurdle
If you're not happy with the final price, keep calm and walk away. You may find the deal you want elsewhere. Or the initial company may chase you up with the price you want anyway!
More tips and tricks
Fiona Phillips finds out how we can save money with a bit of community spirit.

Chris Hollins explains why we rarely take steps to save money, even though we'd like to.