Main content
Draw Your Album: The 1975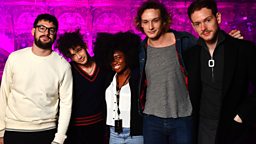 The 1975 have all the skills when it comes to making A-grade pop music, but how far do their artistic talents reach?
September has been Live Lounge Month and we've asked every artist who's performed to draw their own album cover for us. The 1975 are the very last act on the line-up (*sob*) and their drawing attempt was a perfect example of simple elegance. Very much like their music then.
Here's what they were trying to draw.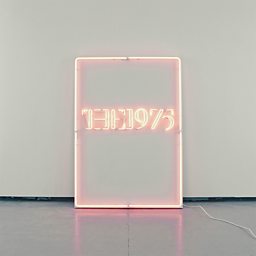 Matt took the first shift. He found some straight lines to keep their artwork as neat as possible.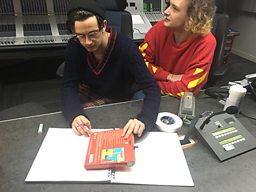 You might think George looks a bit bored here BUT YOU WOULD BE WRONG.
He was, in fact, just warming up his fingers.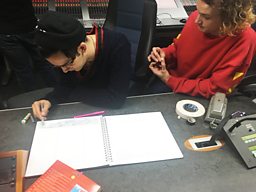 Sadly Matty was called away on urgent business. Greg James was on the phone - we kid you not.
However, this was great news for George, who got to finish the pair's masterpiece with plenty of pink.
It had been a long day. "What does the number 5 even look like?" he asked.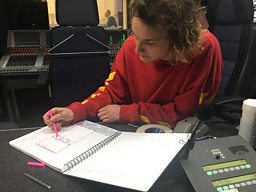 It was a true team effort and a great final piece from a month of annoying popstars with a pad of paper.