Main content
Ticket stubs, bacon and sheep poo: what do you use for a bookmark?
16 August 2016
To some, turning down the corner of a page to mark their place is a complete anathema so a good bookmark is as essential as a good book. And a bookmark can be like a trusted friend, accompanying the reader on each literary journey. #LovetoRead thought it was time to shine a light on these oft-neglected necessities.
A straw-poll in the #LovetoRead office uncovered someone who once used a dirty spatula from the BBQ, complete with sticky, charred onions; someone else - obviously well-heeled - used a thin silk slipper.
In 1935, a librarian in Omaha found someone had used a strip of bacon to mark a page. Read on for just some of the weird and wonderful things to be found in old books.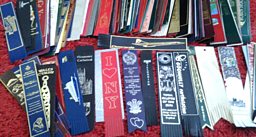 Wendy Floyd has a huge collection of gift shop leather bookmarks. Every time her family visited anywhere they always wanted to buy something from the souvenir shop. Because they're normally quiet expensive she suggested they started a bookmark collection because these were usually the cheapest thing to buy. She now has quite a collection, including one commemorating Charles and Diana's engagement, the 1999 total eclipse and Concorde.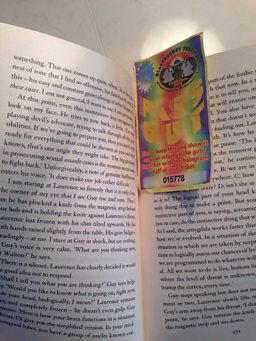 Glastonbury ticket stub used by Sue Felstead from London. She likes reading quite depressing books so this reminds her of happy, mellow times.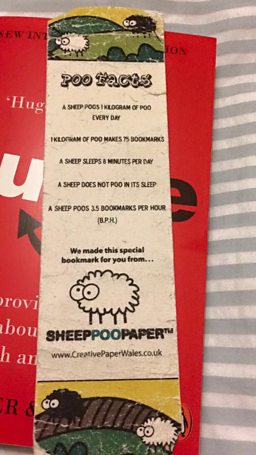 Dawn Robinson, from Milton Keynes, uses this 'poomark' made from sheep poo.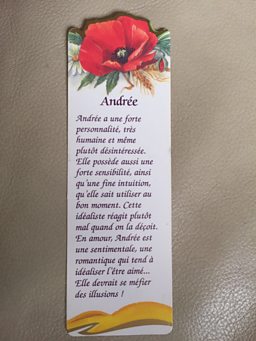 When Andree Massiah was young she could never find anything in gift shops, like pens, stickers, with her name on so when she did find a bookmark she bought and still likes using it now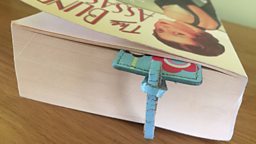 A more traditional bookmark