Main content
Five tips if you're thinking of buying your own home
Getting a mortgage can be daunting. You need to think about how big a deposit you have, what kind of mortgage you want to take out, and then there's the question of how long you should take it out for.
If you're stuck, the BBC's Smart Consumer podcast has been doing some of the thinking for you - here are five tips if you're thinking of buying your own home.
1. Save, save and save some more – for a deposit
It's obvious, but it matters. The more money you have towards a deposit for your new home, the less you'll need to borrow. The less you borrow, the less you'll pay in interest in the long term.
You generally need to save at least 5% to 20% of the cost of the home you would like.
According to the Money Advice Service, you generally need to save at least 5% to 20% of the cost of the home you would like.
For example, if you want to buy a place costing £150,000, you'll need to save at least £7,500 (5%) for the deposit. If you can save a bigger deposit, you'll have access to a wider range of cheaper mortgages available on the market.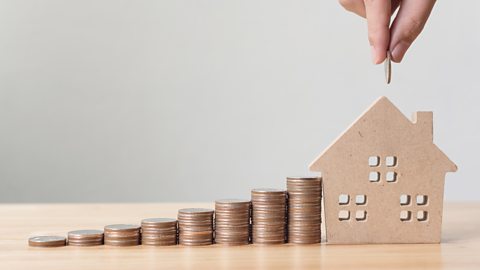 James Coney, Money editor at The Sunday Times, gives tips on getting a mortgage.
2. Keep interest as low as you can
Interest rates are low at the moment – they depend on the 'base rate', set by the Bank of England and is currently 0.75%. It's been at that level since August 2018.
Rates are historically low because of a decision made after the global financial crisis in 2008. They could rise in the future, pushing up the cost of your monthly repayments, but you could choose a fixed rate mortgage for two or five years – which would protect you against rate rises, at least for a few years.
3. Check what term you're signing up for
It used to be that most people who got a mortgage took the loan out over 25 years. But now, more and more people are taking out loans over a much longer period, up to 40 years.
The Building Societies Association says that nearly half of their mortgages are now for more than 25 years.
Paying back a mortgage over a longer term reduces how much you have to pay each month but in the long term you pay a lot more interest - so it's worth thinking about that when you sign.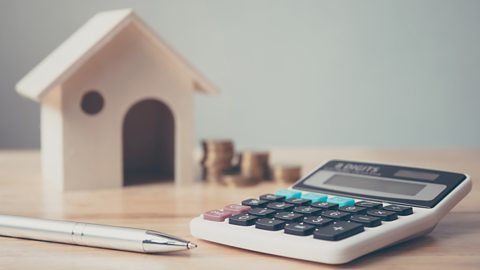 Jess Quayle speaks to members of the public about the terms of their mortgages.
4. Check for extra fees
Depending which mortgage you choose, there may be extra fees. They can have different names and will depend on the product you go for.
You might be charged extra if you decide to pay the mortgage off early, or if you leave one that's fixed for several years.
Some lenders might charge fees if your account is in arrears. Again - check the agreement before you sign.
5. Don't overstretch yourself
Make sure you think about what you can really afford. Do a budget with all your expenses and regular spending on it and think about how much you currently pay on rent.
Lenders will check if you can afford the mortgage - and do a 'stress test' to see if you could still make your payments if interest rates were to rise or if your circumstances changed, such as if you started a family. But you should also check for yourself.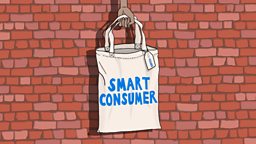 More from Radio 4
A look at the impact of borrowing on people's lives, bank balances and mental health.

Top tips about how to avoid being duped in stores and how to save more successfully.