Main content
Today Puzzle #643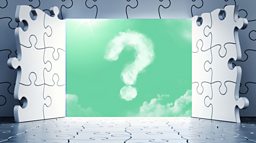 Puzzle No. 643– Tuesday 31 December
In a department store Decorations are in department 12, Games are in department 21 and Fragrance is in department 25, what department are Cards in?
Today's #PuzzleForToday has been set by Mensa, the high IQ society
Click here for the answer

22. The alphabetical values of the first three letters are totalled to give the amount.


More fiendish brain-teasers and quizzes on BBC Radio...