Main content
Hour of Code 2016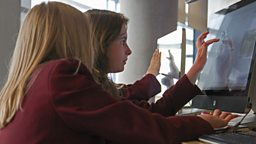 The 2016 Hour of Code is from 5 to 11 December.
There are over 1200 registered events in the UK and a wealth of online resources to get you started coding.
The worldwide event, part of Computer Science Education Week, aims to provide a one hour introduction to computer science and coding.
There are numerous online resources to help you get started, here's a short selection of a few you could try.
Minecraft
A new Minecraft tutorial has been launched for 2016 Hour of Code.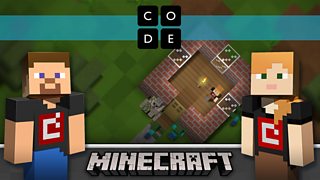 The Minecraft Hour of Code Designer lets you create your own Minecraft rules, using code to control how animals and other creatures behave.
You start with what is effectively a blank canvas in a Minecraft world, no clucking chickens or moving sheep, and over an hour bring the surroundings to life through coding.
The result can then be shared with friends or played on mobile devices.
At the final level of the designer children will get to define the rules of Minecraft however they wish. Cows will be able to lay eggs, sheep explode, and zombies run away from players.
Artist
You don't need an aptitude of art to get drawing using code with Artist.
In less than an hour you can easilty create your own amazing shapes and drawings.
Solve puzzles using the block editor to make pictures and designs by moving the icon around the screen in easy steps.
As you get more advanced so do your creations.
BBC micro:bit
Start coding for a BBC micro:bit with online tutorials and projects using a simple block editor.
Begin by creating images and smiley faces, a game of chance, a flashing heart or make a Happy Birthday song.
Videos, lesson plans and step by step guides get you coding in minutes with on screen results.
Code Combat
Have a go at Python and JavaSCript in a game environment with a Code Combat self led tutorial.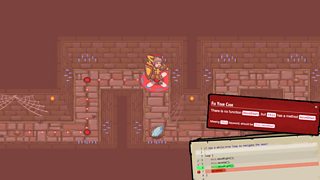 Pick a hero and code your way through the ogre patrols, lava pits, and laser beams.
For children aged six and over Code Combat uses typed code to get students to problem solve and learn programming concepts.
An auto complete and hints system helps create valid lines of code and has teaching resources suitable for those without experience in coding.
It's open source with a community of contributors who work on refining and building it.
Scratch
Scratch lets you program your own stories, games, and animations and share them with others.
A free resource from MIT it's specifically designed for ages eight to 16.
Animate your name, make characters fly or create music using the block building interface.
Want some more?
Take the Make It Digital quiz to discover which digital job suits your personality.
There are plenty more resources available to get involved with Hour of Code at code.org.