Main content
Get in touch
If you have a query or comment about BBC Music Introducing, there are plenty of ways to get in touch.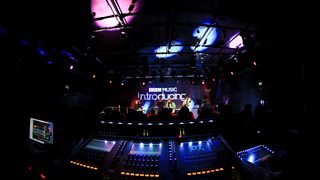 If you are looking for technical help with using the Uploader, please read our FAQs before getting in touch.
If you can't find the answer you are looking for, you can contact us by email at introducingfeedback [at] bbc.co.uk. When you write to this address you will firstly receive an auto-reply that reflects the FAQs and a few other common questions. Please note, if your issue is not covered in this auto-reply we will do our best to respond to you. Due to the large volume of emails that come in this may not be immediately. Please include your artist name, artist ID and track titles where relevant. It is also useful to email us from the email address associated with your account.
If you have a complaint about the BBC, our programmes or services, please send it via the central BBC Complaints site.
You can also contact your local BBC Music Introducing show via Twitter.