Main content
This is who I am: 'I want to reclaim the often misplaced voice'
Terra Firma asks how migration informs identity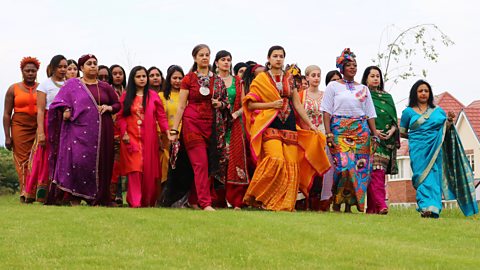 A young woman's journey to discover her identity through her mother's migration history.
"Does anyone know which box I tick when it says ethnicity?"
In Terra Firma a young woman attempts to tackle the complex challenge of making sense of her cultural identity in a world used to binary notions of ethnicity and identity.
The film unpacks layers of generational migration from India to Kenya to Britain and explores the longing for connection between these places. It also looks to the sense of empowerment found through connection with other women of colour.
Follow director Rehmat Rayatt on twitter, @rehmatrayatt.
They walk like a pack of lions together, owning the British ground they walk on.

Director Rehmat Rayatt
Raised by Queenz explores identity in relation to who brought you up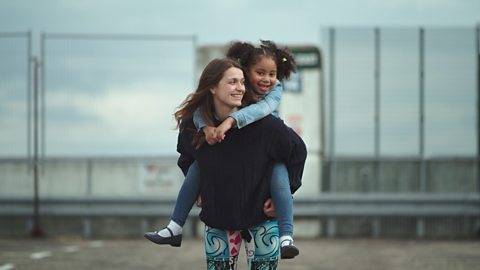 Years after her father's last contact a woman reflects on being raised by strong women.
"I'm proud because I was raised by strong, fearless, independent women."
In the Spring of 2001 in Wolverhampton, a father's adultery guilt sends him to try and explain his absence to his five-year-old daughter.
Now 23 she acknowledges how she feels about being raised by the women in her life, a situation that is common to those who live around her, and how their struggle has empowered her.
Follow writer and director Soph Webberly on twitter, @soph_webberley.
This is a true story dedicated to those living in broken homes.

Writer and director Soph Webberley
Other Voices looks at identities facing oppression and harm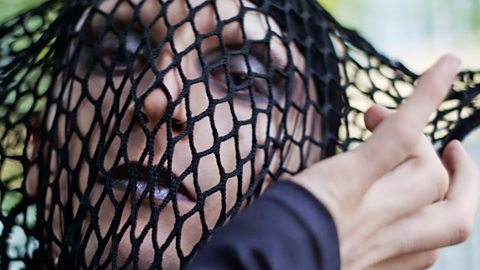 Trans and gender non-confirming people relate their experiences via art and conversation.
"If you identify as trans, in whatever form, that in itself is radical, because to be trans is so taboo."
In Other Voices trans and gender non-conforming people relate their experiences via art and conversation. Creator and director Sarah Brown says "I want to reclaim the often misplaced voice."
The film features writer, poet and model Elijah Che; performer, Trans+ activist and the mother of London Trans Pride Lucia Blayke; artist and lead singer of the band Forest Flowers Noel Oganyan; and drag royalty Chiyo Gomes, The Prinx of Provocation.
Creator and director Sarah Brown says "During the current political climate this film touches briefly on the many identities that are facing oppression, violence and harm. These identities and bodies need to be visible as a constant awareness that we, trans and gender non-conforming people, exists. It is important we hear these stories from the outside looking out as opposed to the inside looking in."
These identities and bodies need to be visible as a constant awareness that we, trans and gender non-conforming people, exists.

Creator and director Sarah Brown
Elephant in the Room explores how our heritage shapes our identity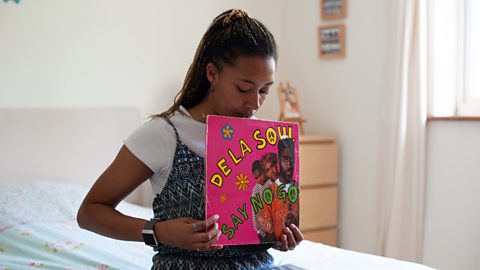 Exploring what it means to be mixed-race and celebrating a diverse family heritage.
"Still, I've felt so much, said so little
Never let anyone know I've felt invisible"
Using home video and photos from the artist's family, as well as documentary portraiture and a spoken word performance, the film explores the complex relationships between how our heritage – our ancestors, our culture - influence our present and shape our identity. It also explores the influence of a children's book, Tusk Tusk, about elephants who fight over the way they look.
"The poem is a personal reflection upon being mixed race and how this has shaped my outlook on life to believe that race is an invention which shouldn't be used to define people. This film addresses various personal experiences in which I have some way felt uncomfortable about how my identity has been perceived in relation to race. These are experiences which are often difficult to talk about, hence the films title: Elephant In The Room."
These films were commissioned by as part of New Creatives. This aims to give opportunities to emerging artists from backgrounds that are currently underrepresented in the arts and broadcasting, offering a unique platform for young, emerging artists to tell the stories they want to tell.
This film addresses various personal experiences in which I have some way felt uncomfortable about how my identity has been perceived in relation to race.

Creator Georgia Mulraine
More from BBC Introducing Arts