Main content
Teen mental health: How parents can best help their children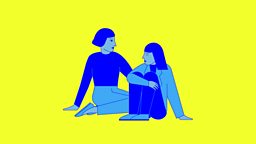 Around one in 10 children experience mental illness and 75 percent of mental health problems start before a child reaches their 18th birthday.
What's the best way you can help your teenager if you think they are struggling with their mental health?
As part of a series on teen mental health, BBC Radio 4's Woman's Hour spoke to Emma Thomas, chief executive of YoungMinds and Sarah Hughes, chief executive of the Centre for Mental Health to hear their advice.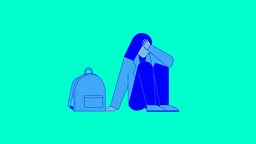 Trust your instincts
"If your child is consistently struggling - for example if you see a sustained change in their sleeping or eating patterns, or if they seem to be upset over a long period of time - it's important to take it seriously,'' says Emma Thomas, chief executive of YoungMinds.
"Parents often instinctively know when their child is going through something – so trust your instinct."
Open communication
"If your child is struggling, talk to them about it," says Emma Thomas.
"It can be really difficult to start the conversation about mental health, but it's a crucial first step and there are lots of tips and ideas on the YoungMinds website for how to do this."
Listen to your child
"Try your best to listen, not just once but consistently listen," advises Sarah Hughes, chief executive of the Centre for Mental Health.
"Parents tend to assume they know what's wrong and what to do and go into fix it mode but this can sometimes overwhelm the young person which isn't helpful."
"Make sure that they know that you're on their side and will help them get through this", says Emma Thomas. "And remind them that you love them and that you're proud of them."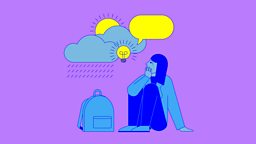 Seek support
"If you think your child needs more support, speak to your family GP or call our YoungMinds parents helpline for specific advice and support," says Emma Thomas.
"Avoid popularist information, it's very easy to find lots of stuff that is unhelpful and worrying, don't fall down the rabbit hole of information," adds Sarah Hughes.
"Be informed about symptoms but also how to access help so that you can help your child understand what's going on but also how to get the right help at the right time.
"It's worth having the conversation about what you will do if you feel really worried about self harm or suicide, develop some rules of engagement, e.g If you call for help, maybe an ambulance, your child won't be surprised that you've done this."
Look after yourself
"Remember to look after yourself too," says Emma Thomas. "It is extremely hard for parents to see their children go through difficult times, and it can have a huge impact on the whole family."
"Find out if there are parent support groups," advises Sarah Hughes. "Pay attention to how you are feeling, seek help if things are too difficult."
Further information and support can be found via YoungMinds and the NHS. The NHS also has a list of mental health helplines here.
You can listen back to the Woman's Hour teen mental health series here or via BBC Sounds.