Main content
Sure-Fire Christmas Lullabies to Help You Sleep
.... and others that don't!
These days people might think that Christmas has evolved away from the real world: Father Christmas and his sleigh on the chimney, hosts of angels, and of course the rarely seen snow-covered stable in Bethlehem.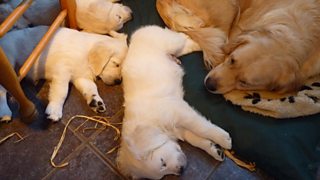 But there's one Christmas tradition that's bang on right up to today: when there's a baby in the house there are times when all you want in the whole world is for the darling son or daughter to go to sleep.
Throughout the history of Christmas carolling, the lullaby has always been at the heart of our tradition, perhaps kept in place by all those parents who remember with vivid terror the sleepless nights filled with endless attempts to get the little one to sleep again.
So which of our cherished Carols is the go-to track for that night when nothing else works? Radio 3's Choir and Organ team has done the research, so you don't have to...
For our research, we rated some famous Christmas carols from 1-10, based on:
Musical sleepiness
Singability for someone for whom singing is usually reserved for sports matches
Earworm Factor – will you remember the words at 3am?
Cheese Factor – always essential with babies around
Remember, too, that lullabies are used to relieve stress in adults, as well as in children, so have a listen to some of the carols featured here. You could even think of some ratings yourself. At the end we reveal which carol is the most likely to send you to sleep with a tune in your ear, humming along as you drop off.
1. Sleepability
How do our carols rate on sleepability?
In our research, with 9 points, Rocking Carol came out on top as the most likely Christmas carol to induce sleep: no big leaps or sudden changes in the tune, and surely that rocking rhythm is the perfect guide to timing your steps as you pace up and down the bedroom floor waiting for the screaming to stop.
If that doesn't work, we recommend a subs bench of those that scored 8 points: O Holy Night, O Little Town of Bethlehem, O Come, O Come Emmanuel. Be careful with Away in a Manger though – "the cattle are lowing, the baby awakes" is tempting fate surely?
And while the list above shows the strength in depth of Christmas lullabies, don't just go for anything from the Carol CD. Gaining just 2 points each are the carols Gaudete, Joy to the World and Carol of the Bells. Their joyous, upbeat rhythms and tunes are more suited to the walk home from the pub in the snow.
Top for Sleepability: Rocking Carol. Runners-up: O Holy Night, O Little Town of Bethlehem, O Come, O Come Emmanuel.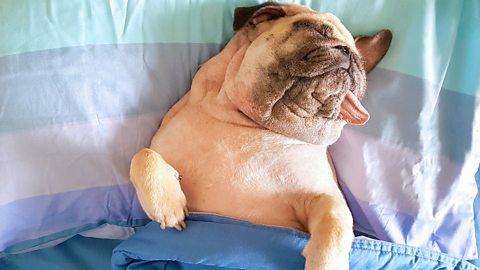 A short extract of Away in a Manger by the Choir of King's College Cambridge
2. Singability
How do our carols rate on singability?
Rocking Carol and Away in a Manger are rated highly in our research, hitting the high notes with 9 points each. Both are favourites with young children and choirs for their simple melodies and lyrics.
Carol of the Bells rated lowest at just 4 points. The complicated rhythms make this piece very difficult to learn, though once you have learned it, you can really enjoy playing around with it; interweaving the melodies and harmonies to create complexity that would impress any audience.
Top for Singability: Rocking Carol and Away in a Manger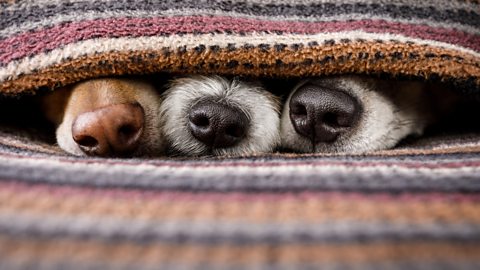 An extract of Carol of the Bells by Canterbury Cathedral Girls' Choir
3. Earworm Factor
How did our carols rate on the Earworm Factor?
Well, Carol of the Bells may have scored low for sleepability and singability, but it scored a 9 here for earworm factor. Once that piece gets in your head it's hard to shift it. The cyclical melody and the accompanying bells in most versions of this carol will resound in your ears for days after listening to it.
Good King Wenceslas scored lowest with just a 3. When you've had a couple of sherries and the clock is showing midnight, it's a brave person who tries to take on getting the story in the right order. However, if you're trying to learn the carol to perform in a concert, knowing how the story plays out is a great way of remembering what lyrics come next.
Top for Earworm Factor: Carol of the Bells.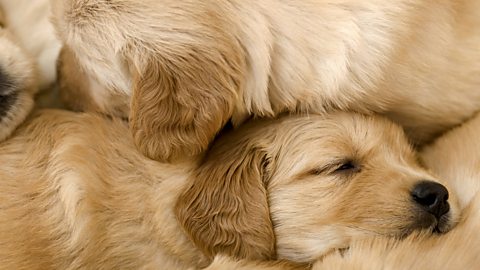 An extract of Good King Wenceslas by The Huddersfield Choral Society
4. Cheese Factor
How did our Carols rate on cheese factor?
By their very nature, I think we'd agree a good helping of cheesiness is an essential part of the recipe for a carol. And no carol has scored fewer than 5 points in this category.
O Holy Night scored a 9 here. It's often chosen as the star-soloist carol in a concert, showing off the highest and purest notes of the boy treble or top soprano. Remember Pavarotti's tenor version in idiosyncratic English? That was a regular Christmas chart-topper. Mary's Boy Child also scored a 9. Bony M's version, with calypso accompaniment, is probably most famous, and who doesn't find that cheesy? Steeleye Span's version of Gaudete completes our trilogy of 9s. You can hear their folk style and English accents come through in their lyrics. So, even if you can't sing the child to sleep, you'll still have a song in your heart!
Top for Cheese Factor: O Holy Night, Mary's Boy Child and Gaudete.
Conclusion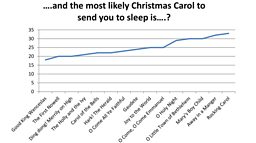 The Choir and Organ survey clearly shows that the most likely Christmas Carol to help you sleep is Rocking Carol.
The words "We will rock you, rock you, rock you" are perfect for sending anyone off to sleep: easy to memorise, somehow satisfying and soothing to sing. There are only two verses – the tune certainly sticks in your ear and what could be more cheesy than that coat of fur fitting "snugly round your tiny form"? Give it a try this Christmas Eve, wherever you find a crying baby.
And if you can only remember Good King Wenceslas – well, perhaps try it for waking everyone up on Boxing Day morning. See how they react…
Overall winner: Rocking Carol.
Enjoyed this article?
You can enjoy much more with Sara Mohr-Pietsch and Choir and Organ this Christmas.