Main content
Five ways having a baby needn't subdue your inner geek by Isy Suttie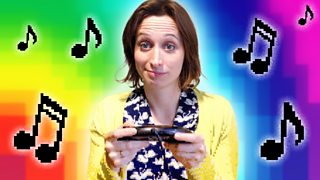 As well as being a successful comedian, Isy Suttie is an avowed lover of video games. Would becoming a mum take her away from her passion? Of course not. Here are her top tips for maintaining a digital infatuation after the arrival of a child.


1. Play Ms Pac-Man during the gestation stage
More from Seriously...
The Sex Pistols visited Yorkshire twice, but what impression did they leave?

Ian McMillan watches from the side lines in South London

Jolyon Jenkins investigates whether meditation can do you more harm than good.

The band member recalls the anarchistic joy of a truly unique group.

The team of recovering addicts who made their mark on cinematic history.

A selection of great female authors who have radically altered the genre.

Dream away those mid-winter blues by pondering our selection of fantasy idylls.