Main content
Today Puzzle #594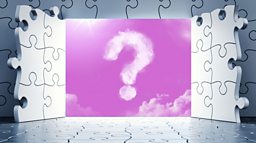 Puzzle No. 594– Tuesday 22 October
Today would have been the 100th birthday of Doris Lessing, the oldest person ever to win a Nobel Prize for Literature. Using just the letters from her name "DORIS LESSING", what is the longest single word you can make? As a clue, the word is a plural of the noun which means to move away from the main subject you are talking about.
Today's #PuzzleForToday has been set by Bobby Seagull, a school Maths teacher and Cambridge University Doctorate student.
Click here for the answer


More fiendish brain-teasers and quizzes on BBC Radio...