Main content
Today Puzzle #614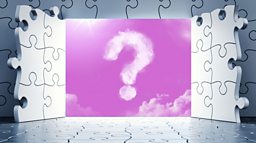 Puzzle No. 614– Tuesday 19 November
Election fever has come to Barchester, as descendants of the characters immortalised by Anthony Trollope compete to be the town's new MP. The candidates agree to hold a joint hustings meeting in a hall by Barchester's cathedral. It lasts two hours. George Grantly is fond of his own voice and speaks for twice as long, in total, as Harriet Harding. Brenda Bunce speaks for half as long as Grantly and Harding together. The bishop, who chairs the meeting, speaks for 12 minutes. How long does Grantly speak for?
Today's #PuzzleForToday has been set by Peter Kellner former President of YouGov
Click here for the answer

48 minutes. Grantly 48, Harding 24, Bunce 36, bishop 12


More fiendish brain-teasers and quizzes on BBC Radio...