Main content
Nine facts that shed light on the big business of sex toys
Do you own a sex toy? And if so, would you admit it to your friends? Increasingly, the answer to both questions is yes. Once a seedy mail-order product advertised in the back pages of porn magazines, sex toys today are marketed as a fun way for couples to enhance their relationship. And in the process, the global sales of these objects of arousal have grown exponentially into the billions of dollars.
1. It's not just women using sex toys
It isn't just women who are buying and using sex toys, according to Joshua, an analyst at market research firm Technavio, based in Bangalore. "In the US for example about 50 percent of all males have at some point of time used a sex toy", says Joshua. Although he admits that when it comes to women the figure is higher: "It's at about 60 to 65 percent of women."
2. Europeans are bigger buyers than the Americans
Technavio's stats show that Europe is beating America in terms of purchasing power. "Some surveys are showing that as high as 70 percent of men and women in Italy, for example, will have at some point used a sex toy," says Joshua.
3. Global sales are now in the billions of pounds
The global market in 2017 is estimated to have amounted to a whopping £18 billion. That's about ten times the size of the electric toothbrush market for example, and a bit more than the world spent on microwave ovens last year.
Once objects of embarrassment, sex toys have become a multi-billion dollar industry. Learn some lesser-known facts about the sex toy industry.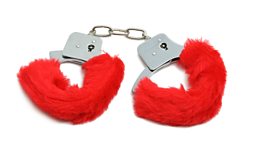 4. The empowerment of woman plays a large part in this growth
Erica Braverman, whose dad Ron co-founded sex toy company Doc Johnson in 1976, says, "the imagery and the perception of sex toys has changed completely." And much of this has to do with women – both buying and selling. A famous scene in seminal nineties show Sex in the City sees the four main characters sitting around discussing a vibrator, which Erica believes was a "huge moment" for the industry. "Feminism comes into play a lot," she says. "I think empowering women has been a big reason why this industry has been pushed forward so much in recent years."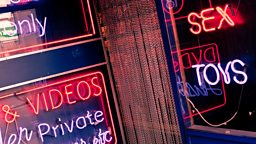 5. Online sales have been another huge factor in growth
E-commerce sex toy retailer Lovehoney turned over £100K when they launched in 2003 – and they've grown by around 35 percent every year since. Over the 16 years since their first full year of operation they've increased 130-fold.
Co-founder Richard Longhurst explains why being able to buy online has revolutionised things: "It's a natural product to sell online because of the discretion… it's plain brown envelopes, plain brown boxes, there's no embarrassment of going into a store and having to speak to a sales assistant." There's also no risk of bumping "into your granny or something."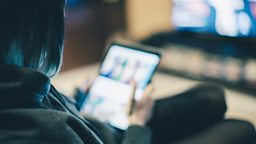 6. Couples make up a huge proportion of the sex toy market
Sex toys were historically viewed as something that you used if you had somehow "failed in love and in life", says Richard Longhurst. "What is true now though is that the people who use sex toys, they're generally couples, and the people who use sex toys rate their sex lives as better than the people that don't." Co-founder Neal Slateford agrees: "The market really is about couples. 70 percent of Lovehoney customers consider themselves to be in a long-term relationship."
7. China produces 70 percent of sex toys
Buy a sex toy in Britain and the chances are it began its life in East Asia. Laurence meets the owner of a factory in China called William, who explains how his business has expanded more than a dozen times since it was set up some twenty years ago. This increase can be attributed in part to their development into an export company to supply the growing overseas markets.
8. Sales are still on the up
The current growth of the global market is estimated as being around 7 to 10 percent a year, but Joshua from Technavio thinks that as people in developing countries overcome their inhibitions surrounding sex toys the growth rate of global sales will increase to something like 10 to 15 percent in the next few years.
9. India and China are now among the fastest growing markets for sex toys
"We think that some of the fastest markets that are growing are in fact India and China," says Joshua. "Most of the toys are produced in China so they are quite inexpensive." And although cultural attitudes still have a way to go – you aren't allowed to sell sex toys in public in India, or set up a sex toys store – the adoption of e-commerce and the internet across these regions "makes it very easy to purchase these toys."
More from Radio 4
Once objects of embarrassment, sex toys have become a multi-billion dollar industry.

Practical tips for helping the important relationships in your life run smoothly.

Movement director Ita O'Brien on the importance of having a choreographer for sex scenes.