Main content
10 unmissable events at the Brighton Festival
4 May 2018
For three weeks every May the Brighton Festival takes over both regular and unusual venues to showcase the best of the arts world. Here are our must-see tips from the festival, which this year boasts artist David Shrigley as its guest director.
Problem in Brighton: 10-12 May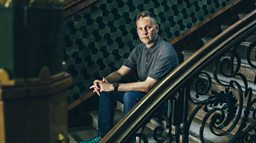 David Shrigley | © Victor Frankowski
Since 2009 Brighton Festival has welcomed guest directors from the world of the arts, including the likes of Anish Kapoor, Vanessa Redgrave and Kate Tempest. This year, Brighton-based visual artist David Shrigley is running the show, and has created a number of works exclusively for the festival.
Among these is Problem in Brighton, an alt-rock/pop pantomime written and directed by Shrigley. His artwork will be brought to life at the Old Market by the Problem Band (led by Brighton musician Lee Baker) using instruments created from his illustrations.
David Shrigley on Front Row
Brownton Abbey: 25 May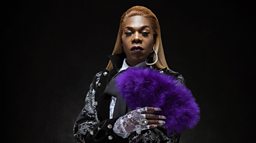 Netflix star Big Freedia – the 'Queen of Bounce' – headlines this Afro-futurist night of music from the world's top queer artists of colour. They promise to transform Brighton Dome into "a kaleidoscopic off-world temple" for "celestial beings from queer dimensions" to party all night long.
Adam: 9-12 May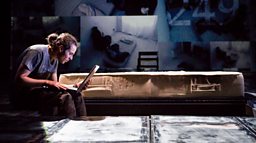 The powerful true story of a young trans man's struggle to flee his native Egypt, where being transgender would have got him killed. Adam himself stars in the show, alongside Rehanna MacDonald, each portraying the two sides to Adam's psyche, and the score, by award-winning film composer Jocelyn Pook, is sung by a virtual choir of trans and non-binary individuals. After receiving five-star reviews at the Edinburgh Fringe in 2017, the National Theatre of Scotland brings Adam to Brighton's Theatre Royal for its English premiere.
Bridget Christie: 18 May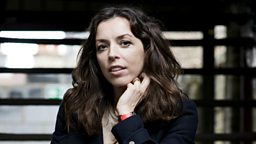 Comedian Bridget Christie brings her new show What Now? to the Brighton Dome. Premiering at the Glasgow Comedy Festival earlier this year Christie's show tackles Brexit and Donald Trump and asks if our constant news cycle is affecting our ability to enjoy the simple things in life.
The String Quartet's Guide to Sex and Anxiety: 23 & 24 May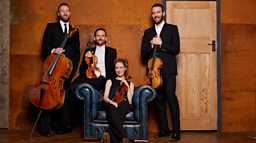 © Simon Way
Calixto Bieito is a Spanish theatre-maker whose radical reinterpretations of classic operas have seen him compared to Quentin Tarantino and Pedro Almodóvar. His event at Brighton's Theatre Royal features award-winning musicians The Heath Quartet alongside four actors, and will use classic pieces such as Beethoven's String Quartet No. 15 in A Minor as an exploration of philosophy and psychology.
Les Amazones d'Afrique: 24 May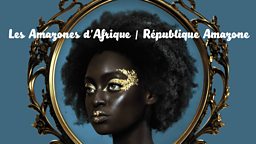 © Real World - Laura Ferreira
Funk and blues will fill Brighton Dome as West Africa's first all-female supergroup comes to town. A collective of divas who sing out against gender inequality, Les Amazones d'Afrique take their inspiration from the formidable Dahomey warriors, and feature some of Mali's greatest musicians.
Attractor: 15 & 16 May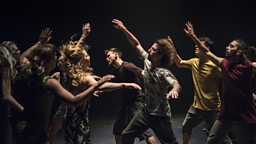 © Gregory Lorenzutti
This is the UK premiere for the double Helpmann Award-winning Australian show which climaxes when 20 lucky audience members are invited on to the stage at the Brighton Dome, breaking down the barriers between the audience and the dancers. Directed by Lucy Guerin and Gideon Obarzanek for Queensland company Dancenorth, in collaboration with an Indonesian duo Senyawa, Attractor combines heavy metal music with the Javanese tradition of using dance to reach a trance-like state.
Lexicon: 3-7 & 9-13 May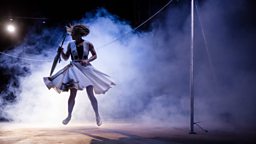 © Richard Davenport
A celebration of the past, present and future, Lexicon is a dazzling new production at Hove Lawns from the internationally acclaimed NoFit State Circus. With a show that "digs into the underground of memory'" the group features incredible acrobatic feats, transforming sets and a live score.
Creation (Pictures for Dorian): 23-27 May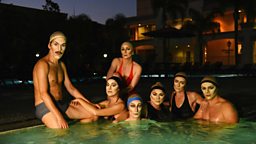 © Jade Mainade
Gob Squad are a highly acclaimed British/German arts collective whose latest show is inspired by Oscar Wilde's classic novel The Picture of Dorian Gray. Each night they will bring three young and three older local performers on stage at the Attenborough Centre for the Creative Arts to explore the concept of beauty, and the price we pay to hold on to it.
Brett Anderson: Coal Black Mornings: 20 May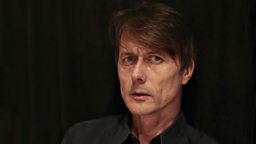 Before helping to define British music in the 90s as the lead singer of Suede, Brett Anderson's life was distinctly unglamorous. Discussing his memoir Coal Black Mornings with Alexis Petridis at the Theatre Royal, the musician describes his poverty-stricken childhood and his colourful parents.