Main content
11 things we learned from Chris Evans at The RHS Chelsea Flower Show
To celebrate the most prestigious horticultural happening of the year, Chris uprooted the Radio 2 Breakfast Show to broadcast live from The RHS Chelsea Flower Show.
Now in its 104th year, Chris planted himself on the 11 acre site to get fantastically green-fingered for the morning! The RHS Chelsea Flower Show this year includes five very special Radio 2 Feel Good Gardens to celebrate our 50th anniversary, showcasing how plants can enrich and indulge each of the five human senses: sight, sound, taste, smell and touch.
1. If in doubt, get Carol Kirkwood to order the sunshine - it's going to be HOT this week!
2. You can make a shower curtain out of orchids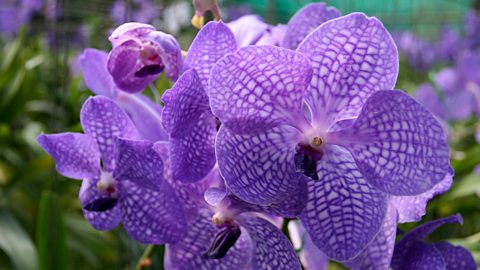 Indoor garden designer Ian Drummond tells us how to make orchids work inside the home
3. It's an impeccably dressed affair
4. If you're heading to the RHS Chelsea Flower Show, bring tissues for everyone!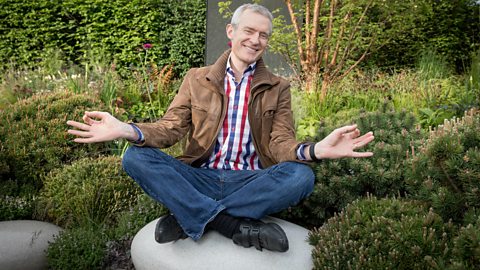 It's all about touch and clever space creating design in The Jeremy Vine Texture Garden.
5. Always have a gatecrasher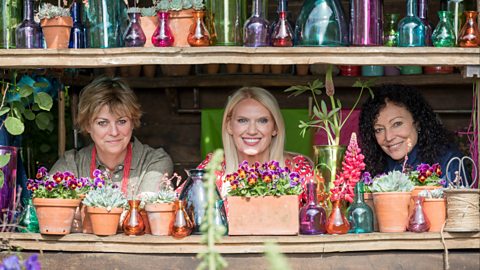 A fab colour cutting garden designed for flower picking.
6. If you're going to garden, make yourself comfortable a la Jo Whiley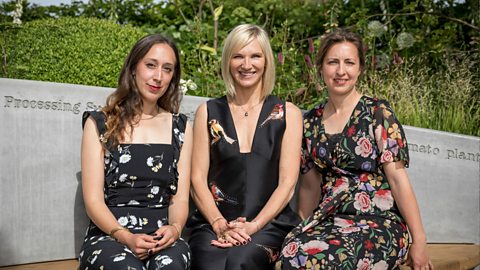 Queen of fragrances Jo Malone lends Jo Whiley a nose with her scent garden.
7. Mary Berry's talents aren't limited to baking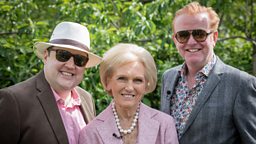 Mary Berry swapped oven gloves for gardening gloves to help Chris create his taste garden for the RHS Chelsea Flower Show alongside garden designer Jon Wheatley. As an RHS ambassador, Mary helped to celebrate the most fabulous fruit, vegetables and edible flowers growing in the UK - the taste garden is packed with more than 50 different types of tasty treat!
8. Gardening is for the young, the old... and everyone in between!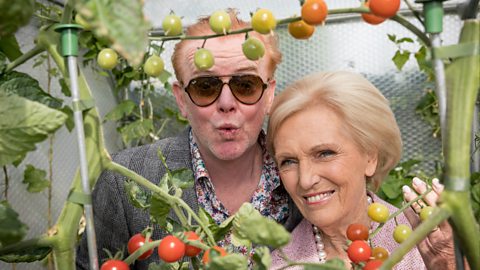 Designer Jon Wheatley helps Mary and Chris with their tasty garden.
9. Gardens can be noisy too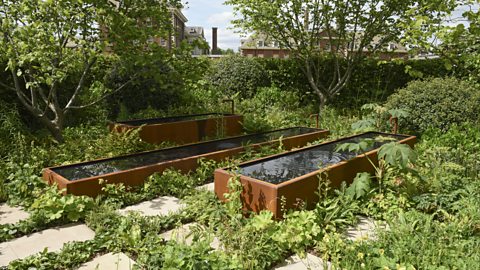 Garden designer James Alexander-Sinclair shows Chris around the listening garden.
10. This cactus probably has more followers than you
11. You can find love among the cacti!
The Cactus Couple aka Stan and Vicki met at a cactus show and have been displaying at The RHS Chelsea Flower Show for 10 years together. These prickly little plants clearly also have a soft side!