Main content
Hurricane Katrina 10 Years On: Science of the Storm
Listen: Sunday 30 August, 1000
In August 2005 Hurricane Katrina slammed into the United States.
Nearly 2,000 people died, 300,000 homes were destroyed, an area of land similar to the size of the UK was damaged. It cost the U.S an estimated $125-150bn: the most costly hurricane ever to hit America.
A decade on, our weather presenter Simon King visited Miami, the worldwide centre for hurricane science and forecasting, to find out what has changed in hurricane research, and to see if the U.S is prepared for another hurricane on the scale of Katrina.
How did the National Hurricane Center save lives?
Max Mayfield was National Hurricane Center director during the time Hurricane Katrina hit.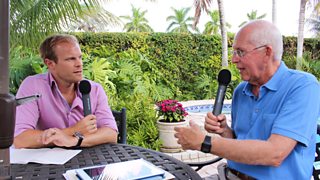 I told them that I wanted to be able to go to sleep that night knowing I'd done everything that I could

Max Mayfield, former Hurricane Center director
His role was to oversee the whole forecast operation; he acted as advisor to higher level government and emergency officials, giving briefings all the way up to the President of the United States.
While Katrina was lurking in the Gulf of Mexico on a collision course to the Gulf coast, he personally phoned the mayor of New Orleans to emphasise the seriousness of the situation they would face once Katrina made landfall.
"I tried to impress on them that there was the potential for there to be a large loss of life, I told them that I wanted to be able to go to sleep that night knowing I'd done everything that I could".
Professor Hugh Willoughby from Florida International University says Max Mayfield's actions can't be underestimated, having saved countless lives:
"Eighty-five percent of the people in the warning area were evacuated: normally only half go," he says. "This was the difference between 1,000 people dying, and 10,000 or20,000 people dying".
The 'Wall of Wind'
Florida International University (FIU) is home to the 'Wall of Wind': a huge set of fans that can recreate a Category 5 hurricane.
What Mother Nature does in the real world, we have taken into the research world

Erik Salna, Meteorologist
It consists of twelve fans standing two stories high. Each fan is six-foot in diameter and can create wind speeds of 157 miles per hour.
They suck air in, contract it and push it out into the 'big box' - a space behind the fans in which, thanks to the fans, hurricane conditions are replicated and can be tested on buildings and other structures.
Erik Salna, associate director and meteorologist at FIU told Simon: "What Mother Nature does in the real world, we have taken into the research world".
"When we add water to the windflow we have real hurricane conditions hitting that structure for testing, it's realistic data...better than Hollywood!," he added.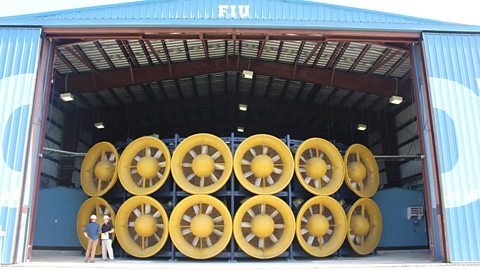 Florida International University's 'Wall of Wind' can replicate Category 5 hurricanes.
Flying into hurricanes in the name of research
To find out exactly how hurricanes work, there's no better place to be than inside one. Researchers known as Hurricane Hunters do exactly that: by flying planes directly into the storm.
Our whole job here is to save lives and property

Lt David Cowan, hurricane hunter pilot
There are usually nine people on board, and a mission can take around seven to nine hours. The co-pilot keeps the airplane at turbulence penetration speed - a calculated speed at which the plane undergoes the least stress due to turbulance - while the pilot keeps the airplane pointing in the right direction and the right side up.
The team gather data by dropping 'dropsondes': small, expendable cylinders made of biodegradable material. They are dropped from around 41,000 feet, travelling at about 3,000 feet per minute, collecting about 15 minutes of data, which is sent directly the Hurricane Center.
The meteorological data from inside the storm goes straight into the numerical computer models used to forecast storm track and associated hazards.
Lt David Cowan, a hurricane hunter pilot based at MacDill AFB in Tampa, Florida, says this method has greatly improved the actual forecast and warnings given to the public.
"Our whole job here is to save lives and property," he says.
What goes in a hurricane survival kit?
What about the public; how can they prepare ahead of hurricanes?
Get a kit, make a plan, be informed

Carlos Castillo, American Red Cross
The American Red Cross and National Hurricane Center advise that anyone who lives in a hurricane risk area should keep a hurricane survival kit ready to go.
Their recommendations include:
Battery operated, hand crank radio
Torch with spare batteries
Important documents (insurance etc)
Wipes
First aid kit
Toiletries
Medication (one month's supply in case chemists are also storm-damaged)
Tinned food and a manual tin opener
Smart phone and a charger that doesn't need mains power
Blankets in case you need to evacuate
Anything for small children, such as nappies
Carlos Castillo from the American Red Cross says clean drinking water is cruicial: advising one gallon of water per person - and per pet - per day.
The public should plan "three days for the storm and two weeks post storm," says Castillo.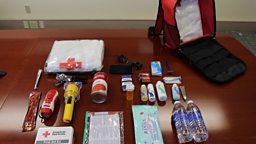 Are people more prepared?
The science of hurricane hunting has advanced in the past decade: Hurricane hunters continue to fly into the storms to gather data; the wall of wind replicates Category 5 hurricanes, both allowing experts to better predict the scale of potential damage, and to build more 'hurricane-proof' structures.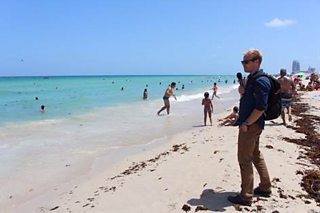 So, are people ready? When Simon King went to Miami Beach and asked local residents if they own a hurricane kit, responses varied from, "I should have one, but I don't really think about it" to "yes, I have gas, gallons of water and tonnes of batteries".
Regardless of how prepared people are, as long as there are experts like Erik Salna at the Wall of Wind, and Lt David Cowan collecting data to enable early warnings and build safe structures, lives will be saved.
Listen to the full programme from 10am on Sunday 30 August.
Hurricane Katrina damage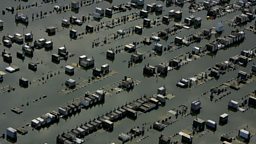 Flood waters cover a cemetery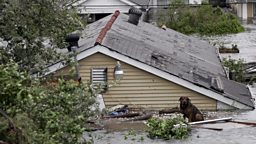 A dog waits to be rescued from the roof of a house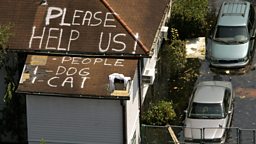 A plea for help on the roof of a home in the floods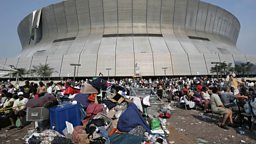 Survivors wait outside the Superdome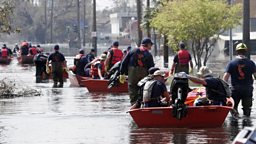 Rescue crews head out to continue the search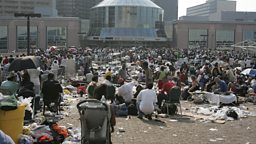 Stranded victims wait outside the Superdome to be evacuated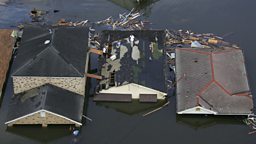 People stranded on a roof in high flood waters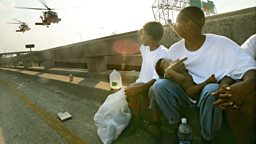 Eugene Green holds his baby as they wait with other stranded victims to be airlifted from a highway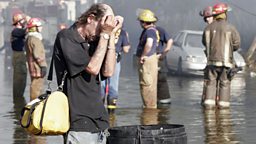 A man wipes his eyes as firefighters try to contain a blaze
The National Hurricane Center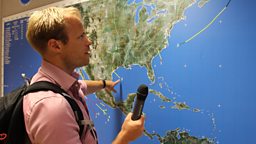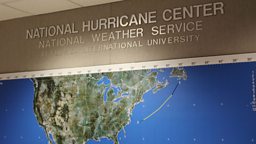 THEN: Lower 9th Ward August 31st 2005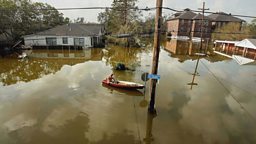 NOW: Lower 9th Ward May 16th 2015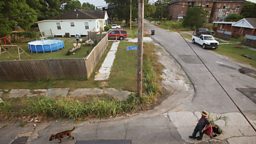 THEN: Clairborne Bridge 2005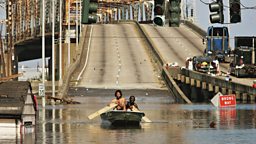 NOW: Clairborne Bridge May 12th 2015