Main content
Quiz: Do you know the answers to these 10 tricky musical questions?
The new set of Ten Pieces features inspiring classical tunes packed with clever musical techniques, interesting instruments and unusual sounds.
Exciting introduction films and other resources are available for all 10 of the pieces, so teachers and home educators can introduce young people to the world of classical music.
You'll probably recognise quite a few of the pieces - but how much do you really know about musical terms and phrases?
Whether you're a teacher, parent or just a big music fan, watch and listen to the clips for clues and see whether you can prove yourself a musical maestro:
1. What does a cappella mean?
Let's start with an easy one.
Kerry Andrew's brand new song No Place Like has been commissioned specially for the Ten Pieces project.
It's an a cappella song - but what does that phrase mean?
Hint: Watch the short film or learn more about Kerry Andrew's piece.
Singing with clapping
Singing the same note at the same time

It's not this one - voices singing the same pitch are referred to as singing in unison.
Singing without musical accompaniment

Correct! If a piece is a cappella it means it's written without instrumental backing. All sounds and effects in No Place Like are made by the voice or by body percussion!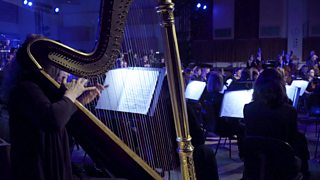 2. What's the distinctive feature of a waltz?
The story of The Nutcracker and the Mouse King was transformed into a magical ballet in 1892 – and is now a Christmas favourite.
The two extracts from the suite give us the chance to look at very different dances: the energetic Russian Dance and the elegant Waltz of the Flowers.
What technique gives the waltz its distinctive feel?
Hint: Watch the short film and find out more about Tchaikovsky's piece.
2 beats in a bar

Not this one! It's the marching Russian Dance that uses a 2/4 time signature.
3 beats in a bar

Correct! The Waltz of the Flowers uses a 3/4 time signature - this means it has three beats per bar and gives the waltz its 'oom pah pah' feel.
4 beats in bar

Pick again! 4/4 is the most common time signature.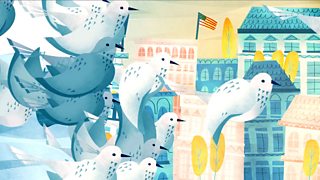 3. What type of instrument is a cor anglais?
Czech composer Antonín Dvořák wrote this symphony during his time in America, in the 1890s.
It's consequently formed from a fusion of influences, including Native American music and African-American spirituals.
It features a soaring, homesick melody on a cor anglais - but type of instrument is this?
Hint: Watch the clip and see the cor anglais in action, and find out more about Dvorak's piece.
A brass instrument similar to a trumpet
A string instrument similar to a harp
A woodwind instrument similar to an oboe

Correct! The cor anglais belongs to the woodwind family and uses a double reed.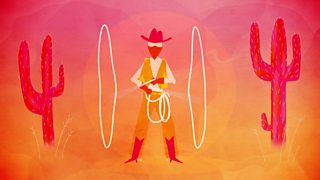 4. What is a hoedown?
American composer Aaron Copland's Hoe-Down was originally composed for a 1942 ballet set in the Wild West, called Rodeo.
It's probably the most famous hoedown in classical music - but what does a hoedown mean in musical terms?
Hint: Watch the short film and find out more about Aaron Copland's catchy piece.
A lively dance or a dance competition

Correct! A hoedown can refer to type of quick dance like a jig, or a dance competition with loud exciting music.
A small group of musicians playing together

Not this one! Although a hoedown would probably involve a small group of musicians.
An instrument used by folk musicians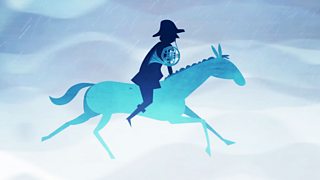 5. What is a tone poem?
Jean Sibelius loved Finland. One of his most beloved works is Finlandia, which is about the Finnish people overcoming their enemies.
Finlandia was written as a tone poem in 1899 - but what does this mean in musical terms?
Hint: Watch the short film and learn more about Sibelius's music.
A long poem turned into lyrics and set to music
A musical play performed on stage
A single movement of music that captures an idea or a theme

Correct! A tone poem is a piece of music, usually in one movement, which reflects a non-musical source, such as a short story, novel, painting, or landscape. In Finlandia, Sibelius was telling the story of his native country. It captures not only the vast, majestic landscape of Finland but also its national pride at a crucial moment in the country's history.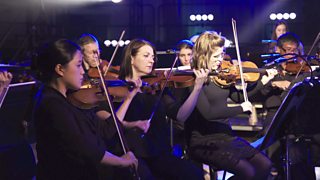 6. What does allegro mean?
Behind Symphony No. 1 in G major is an extraordinary story of a composer who took Paris by storm.
The son of an enslaved African woman, Saint-Georges fought racism to become a champion fencer, virtuoso violinist and the first classical composer of African ancestry.
His first symphony is marked 'allegro' - but what does this mean for the music?
Hint: Watch the short film and see how you think the piece is being played. Learn more about Saint-Georges' music.
Play very quietly

Not this one - pianissimo means to play very softly.
Play at a lively speed

Correct! It's referring to how quickly the piece should be played.
Play all together

Choose again - the Italian term for playing all together is tutti.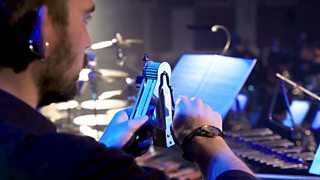 7. What is a musical palindrome?
American DJ and composer Mason Bates premiered his symphony Anthology of Fantastic Zoology in 2015.
Each of the eleven movements conjures up a mythical creature.
The A Bao A Qu movement is a musical palindrome - but what does that mean?
Hint: Listen to the clip and see what happens in the middle of the piece. More resources for Mason Bates' music will be released soon.
The music repeats itself on a loop
The music is the same when played forwards or backwards

Correct! Just like a palindrome word is spelt the same forward as it is backwards, at the middle of A Bao A Qu the music starts winding itself back to the start.
If you turn the music upside down it sounds the same

Wrong! Although you could give it a go...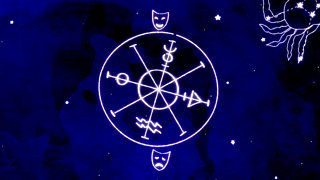 8. What does pizzicato mean?
'O fortuna' is the perfect example of a classical piece that's pervaded pop culture.
A part of Carl Orff's Carmina Burana, a collection of songs based on Medieval poems, its dramatic chanting and pounding timpani provide the ideal intensity for atmospheric soundtracks.
The violinists use pizzicato to build suspense - how does this change the way they play?
Hint: Watch the short film and learn more about Carl Orff's atmospheric piece.

Plucking the string

Correct! A pizzicato note is plucked by the finger rather than played with a bow.
Playing with the wooden part of the bow

Not quite - this is referred to as playing col legno.
Moving the bow back and forth very quickly

It's not this one - moving the bow back and forth quickly in very short strokes is called tremolo.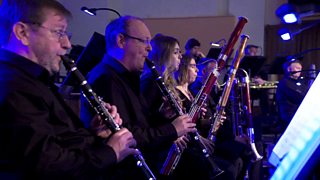 9. What is a variation?
After creating a theme based on his own personality, British composer Edward Elgar created 14 variations that act as short sketches of his wife, friends and acquaintances.
The variations show the power of music to vividly convey personality, a memory or a moment in time.
But what makes a variation - a variation?
Hint: Listen to the clip to see what happens with the music. More resources for Elgar's music will be published soon.
The theme repeated but played at a different speed
A new piece of music that is based on the theme

Correct! Each of Elgar's variations are new pieces of music that use different musical elements of the original theme, from melody to rhythm. The variations capture quirks of his friends (6), a memory of being caught in a thunderstorm (7) and even a challenge from his friend to make music from the sound of his barking bulldog falling into a lake (11)!
The theme is played backwards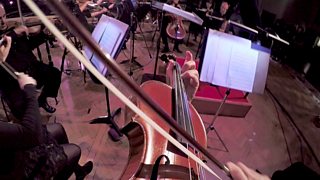 10. What does Rondeau mean?
The Abdelazer suite takes us back to the theatres and masques (presentations of poetry, dance and music) of the late 17th Century.
Henry Purcell wrote lots of incidental music for the theatre which was used in a similar way to film and theatre music today – to set different moods and transport us between different parts of the story.
This piece is called 'rondeau' - but what does that refer to?
Hint: Watch the short film and learn more about Purcell's piece.
Where it was written

Not this one! Henry Purcell was a British composer and spent his life in England.
The structure of the piece

Correct! Purcell was using a pattern – or plot – called a French rondeau to create his piece. The structure is: AABACA. A is the main melody, B is the strain, C is the second strain, and then it goes back to the beginning.
The style of playing the musicians should use
Explore more from Ten Pieces
You can listen to or save all of the music from the Ten Pieces repertoire as free MP3s

Learn more about the Ten Pieces project, including how to get involved and what's happening this year

Browse all of the musical resources available from Ten Pieces, including clips, arrangements and lesson plans