Main content
Explore archive collections across the BBC
There are thousands of radio and TV programmes available and this site brings them together. If you want to look for specific programmes or people, visit the BBC Genome website and search the name you're looking for. If a programme is available to watch or hear or if it is possible to buy, then the link will appear in the listing.
Featuring
The first episode of the 13-part series The Ascent of Man was broadcast on 5 May 1973. It was one of the landmarks of documentary television and was written and presented by Jacob Bronowski.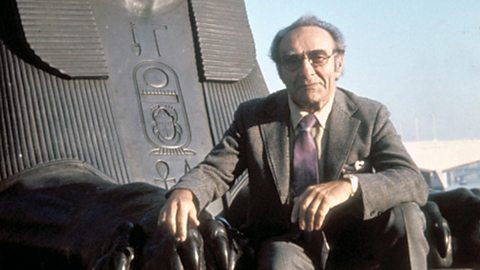 The first episode of The Ascent of Man was broadcast on 5 May 1973.
The 920 surviving recordings of Alistair Cooke's weekly talks on American life and politics.
Browse through all the BBC's flagship lecture series, from Bertrand Rusell's in 1948 to today.
Go back to the 1950s on this collection of BBC programmes celebrating the people, places and spaces of London.