Main content
BBC Music asked YOU to vote for your favourite cover versions ever. Now here are the results!
After the amazing God Only Knows cover we got to thinking about #GreatestCovers.
You told us your favourites and then BBC Radio DJs and Music teams put together a shortlist of 50 amazing cover versions. Now, in reverse order, here's the Top 5...
5. Jeff Buckley - Hallelujah (originally by Leonard Cohen)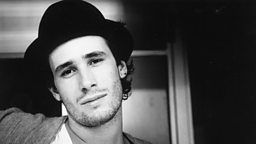 Leonard Cohen's Hallelujah is one of the most covered songs of modern times - John Cale, Rufus Wainwright and k.d. lang are amongst the famous musicians to have recorded it.
Our #GreatestCovers No.5 is the landmark version by the late American musician Jeff Buckley, appearing on his only completed album, 1994's Grace. It belatedly reached No.2 in 2008 at the same time as X Factor winner Alexandra Burke's version was Christmas No.1, the first time since 1957 that the same song occupied both No.1 and No.2 in the UK charts.
4. The Jimi Hendrix Experience - All Along The Watchtower (originally by Bob Dylan)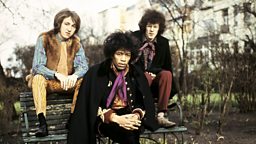 All Along The Watchtower is a classic twice over. Bob Dylan's version was released in 1967 and has become one of the prolific songwriter's best known songs.
The Jimi Hendrix Experience's version was recorded in London the following year and appeared on their seminal Electric Ladyland album, becoming an instant classic and Hendrix's biggest-selling single.
3. The Stranglers - Walk On By (originally recorded by Dionne Warwick)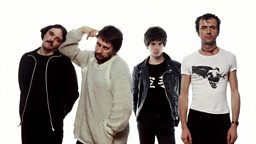 Walk On By was written by one of pop music's greatest songwriting teams - composer Burt Bacharach and lyricist Hal David - and originally recorded by legendary American vocalist Dionne Warwick in 1964.
UK punk rock band The Stranglers gave a very different feel to the track with their 1978 version, with Warwick's soulful sounds replaced with singer Hugh Cornwell's menacing snarl, to memorable effect.
2. Johnny Cash - Hurt (originally by Nine Inch Nails)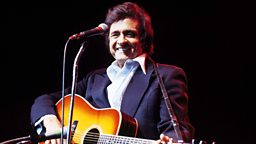 Influential experimental rock act Nine Inch Nails, helmed by Trent Reznor, recorded Hurt in 1994 for the dark and intense album The Downward Spiral.
When country legend Johnny Cash covered the track in 2002 Reznor was worried that the song would be "gimmicky", but after watching the music video he revised his opinion, becoming a vocal fan of Cash's haunting rework of his track.
1. Pet Shop Boys - Always On My Mind (made famous by Elvis Presley)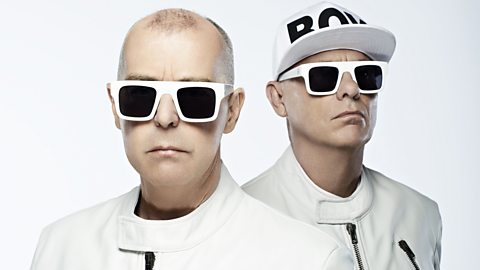 Neil Tennant chats to Radio 2's Simon Mayo about their cover of the Elvis classic.
Originally written as a country song in 1972, Always On My Mind was made famous by Elvis Presley when he released his recording later that year, and it remains one of the King's best-loved hits.
UK synth-pop duo the Pet Shop Boys originally performed their cover in 1987 for a TV show commemorating Elvis. Their version was so well-received that they decided to record it for release. It went on to become that year's Christmas No.1 and now it's your #GreatestCovers No.1 as well!
Now head over to BBC Playlister, where you can remember your favourite #GreatestCovers from the vote and add them to your personal playlist.
...and here are the full #GreatestCovers results - where did your favourite finish?
1. Pet Shop Boys - Always On My Mind (made famous by Elvis Presley)
2. Johnny Cash - Hurt (originally by Nine Inch Nails)
3. The Stranglers - Walk On By (originally recorded by Dionne Warwick, written by Bacharach & David)
4. The Jimi Hendrix Experience - All Along The Watchtower (originally by Bob Dylan)
5. Jeff Buckley - Hallelujah (originally by Leonard Cohen)
6. Soft Cell - Tainted Love (originally recorded by Gloria Jones)
7. Joe Cocker - With A Little Help From My Friends (originally by The Beatles)
8. Sinead O'Connor - Nothing Compares 2 U (originally by Prince)
9. Muse - Feeling Good (made famous by Nina Simone)
10. Whitney Houston - I Will Always Love You (originally by Dolly Parton)
11. Marvin Gaye - I Heard It Through The Grapevine (originally recorded by Smokey Robinson & The Miracles)
12. Adele - Make You Feel My Love (originally by Bob Dylan)
13. This Mortal Coil - Song To The Siren (originally by Tim Buckley)
14. The Clash - I Fought The Law (originally recorded by The Crickets)
15. China Drum - Wuthering Heights (originally by Kate Bush)
16. Nirvana - The Man Who Sold The World (originally by David Bowie)
17. Aretha Franklin - Respect (originally by Otis Reading)
18. Eva Cassidy - Songbird (originally by Fleetwood Mac)
19. Leona Lewis - Run (originally by Snow Patrol)
20. Led Zeppelin - When The Levee Breaks (originally by Kansas Joe & Memphis Minnie)
21. The Righteous Brothers - Unchained Melody (originally recorded by Todd Duncan)
22. Florence + the Machine - You've Got The Love (originally recorded by Candi Staton)
23. Mark Ronson - Valerie (feat. Amy Winehouse) (originally by The Zutons)
24. The Jimi Hendrix Experience - Hey Joe (origin unclear)
25. The Fall - Lost In Music (originally recorded by Sister Sledge)
26. Gary Jules - Mad World (feat. Michael Andrews) (originally by Tears for Fears)
27. Bryan Ferry - A Hard Rain's A-Gonna Fall (originally by Bob Dylan)
28. The Specials - A Message To You Rudy (originally by Dandy Livingstone)
29. Birdy - Skinny Love (originally by Bon Iver)
30. Fugees - Killing Me Softly (made famous by Roberta Flack)
31. The Pogues - Dirty Old Town (made famous by The Dubliners)
32. Elvis Costello & The Attractions - Good Year For The Roses (originally recorded by George Jones)
33. José González - Heartbeats (originally by The Knife)
34. The Isley Brothers - Summer Breeze (originally by Seals and Crofts)
35. Thin Lizzy - Rosalie (originally by Bob Seger)
36. Talking Heads - Take Me To The River (originally by Al Green)
37. David Bowie - China Girl (originally by Iggy Pop)
38. Urge Overkill - Girl, You'll Be A Woman Soon (originally by Neil Diamond)
39. Ryan Adams - Wonderwall (originally by Oasis)
40. Nina Simone - Mr. Bojangles (originally by Jerry Jeff Walker)
41. Hüsker Dü - Eight Miles High (originally by The Byrds)
42. José Feliciano - Light My Fire (originally by The Doors)
43. Earth, Wind & Fire - Got To Get You Into My Life (originally by The Beatles)
44. Santana - Oye Como Va (originally by Tito Puente)
45. James Blake - Limit To Your Love (originally by Feist)
46. Billy Paul - Your Song (originally by Elton John)
47. Richie Havens - Going Back To My Roots (made famous by Odyssey)
48. Labrinth - Express Yourself (originally by Charles Wright & the Watts 103rd Street Rhythm Band)
49. Prince Fatty - Shimmy Shimmy Ya (feat. Horseman) (originally by ODB)
50. D'Angelo - Cruisin' (originally by Smokey Robinson)