Main content
Queens of Syria: How 50 women made award-winning film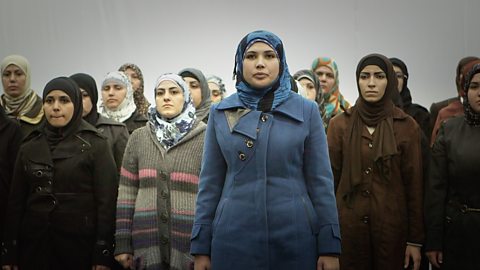 Documentary filmmaker Yasmin Fedda discusses her film, which features 50 Syrian refugees.
About the documentary
What can you do when you don't have a voice, you are exiled from your homeland, and you are unable to work? It's demoralising, bleak, joyless even.
However, a group of Syrian women came together in Amman, Jordan with an air of optimism, inspired by an ancient play by Euripides. The Trojan Women, as documentary filmmaker Yasmin Fedda points out, is "about the effects of war, but after the war, and it's from the point of view of women".
It might not sound joyous but the opportunity to meet other women, forge networks and have a purpose is a powerful motivator when you've fled your homeland for survival.
Yasmin filmed with 50 women who had never acted or visited the theatre for her award-winning film Queens of Syria. Over seven weeks, Yasmin watched as the women overcame personal obstacles and reinterpreted the play by reflecting on their own experiences.
"I have a scream I want the world to hear," said one woman. "We want the world to hear the struggles and strengths of the Syrian people, but in a different way." Theatre has given them a voice, and continues to empower.
The Syria Mobile Film Festival
In 2014, the Syria Mobile Film Festival took place in various locations inside Syria - from community centres to people's homes - despite the difficult security situation. But the festival has also held events and screenings in more than 20 cities around the world.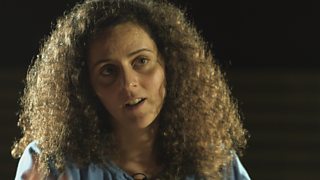 By Yasmin Fedda
The 'Pixel Workshop', which I had been invited to lead, took place in Gaziantep in Turkey and focused on using mobile phones to make films and creative documentaries. There were 12 participants in total, many of whom still live in Syria and none of whom had made a film before.
The workshop ran in two parts. The first part was a five-day production and development workshop where mobile phones, along with external microphones and lens adaptors, were supplied to each participant.
Following this, myself and another member of the team mentored the participants online for a number of months until we met again in Turkey for part two - in which participants each had two days with an editor to complete their films.
The Syria Mobile Film Festival is the initiative of a group of Syrian filmmakers together with Alshare3, a foundation that works on projects (inside and outside Syria) that focus on the issues of human rights and the freedom of the media.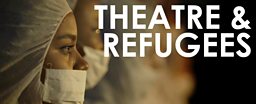 Works from the Syria Mobile Film Festival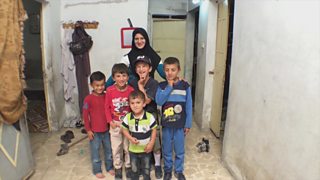 Clustered, by Hassan Kattan: "I wanted to make a film about an issue that has not had any light shed on it - that of the effects of cluster bombs. The child I filmed, Hussein, is struggling every day, but even though this is a sad and harsh story there are still smiles."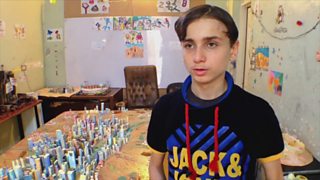 The Architect, by Moujahed Abou Joud: "My city of Aleppo is one of the most destroyed and dangerous cities in Syria, so I thought that making a film with a young boy rebuilding his city through paper in his house would be a good way for people to feel what is happening there."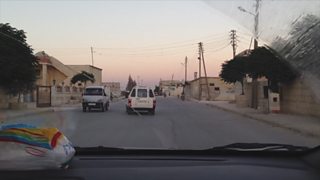 Barbed Wire, by Aktham Alwany: "So many Syrians have no choice but to smuggle themselves out of Syria, whenever they need or want to leave the country. I have had to do this on several occasions. The trip is always dangerous and I wanted to share what this daily experience is so for so many people."