Main content
The Big Bubble Singalong
BBC Children in Need, McFly and local BBC radio have joined up to bring the country together.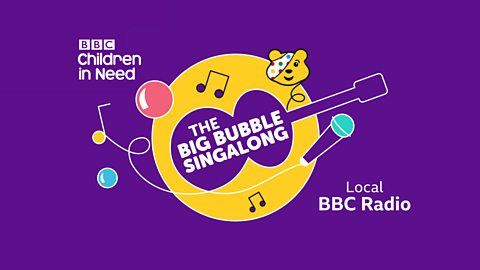 McFly are joined by people from across England for BBC Children in Need.
Thank You to the hundreds who sent us videos of you dancing and singing along to McFly's "Happiness" - a wonderfully happy and uplifting piece of music.
You danced in homes, schools, workplaces and outside in the countryside. You sang in your bubbles as part of a country-wide sing-along to have some fun and a chance to raise money for BBC Children in Need.