Main content
Viola: Neglected no longer
Poor viola! Neglected and ridiculed for centuries this (really very lovely) instrument has been the receiving end of many a joke and jibe. Berlioz, who had a soft spot for the viola, believed it to be a beautiful and unduly neglected instrument. He even called it the Cinderella of the orchestra – and, well, we all know what happened to her…
Who better to help dispel the myths and misconceptions than our Artist in Association - and former member of the Berlin Philharmonic's viola section – Brett Dean. He gave us some insight into the instrument and its own unique fascinating story.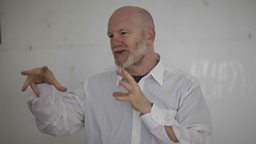 1. Because size really does matter
The viola has been the middle child of its family, traditionally (and unfairly) overshadowed by its smaller and larger counterparts. Its size is partly responsible for this. The viola has never hit the ideal size and indeed it varies in size more than the violin does. In fact, it would be too big to fit under your chin if it were to accommodate a robust sound.
Lacking the brilliant sound of the violin and the robust body of the cello the viola has sat neglected and maligned in between the two.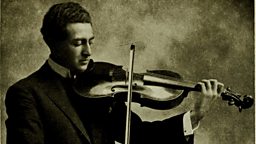 2. It has an exciting new tradition
Sure the violin may have its Brahms Concerto and the cello its Elgar but something infinitely more exciting is happening with the viola. Composers who have the ear to make the viola shine have the chance to create long-lasting repertoire for the instrument. There are more viola soloists today than there ever have been and they're looking for the repertoire to match. James MacMillan and Mark Anthony Turnage have both recently written fantastic viola concertos.
3. It now has its rightful place on the stage
Don't feel too sorry for the viola, it doesn't need your pity. It possesses a colour which is lesser known and therein lies its charm and characterisation. Brett Dean was inspired to write a concerto for his 'curiously beautiful, somewhat enigmatic instrument'. Simply called Viola Concerto it pushes the viola from its traditional melancholic and sombre temperament and explores its unique voice. Listen below and you'll hear how high it plays but with a different timbre to the violin.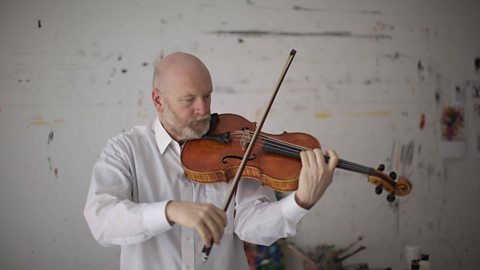 Brett Dean performs his Viola Concerto with the BBC Symphony Orchestra in 2005
Dean describes his Viola Concerto as a "hybrid that might have arisen if Paul Hindemith had played in a band with Tom Waits…" He performed the world premiere of his Viola Concerto with us in 2005 and is immensely looking forward to returning to perform it with us on 13 April.
You should also give viola concertos by Schnittke, Bartók and Hindemith a go.
4. It's the Engine Room of the orchestra
As well as increasing number of solo works, there are also some fantastic orchestral works for viola players to relish. The viola plays a vital role in Mussorgsky's operatic masterpiece Boris Godunov and Bartók's orchestral works are wonderfully challenging for the violas.
In fact Brett Dean will be joining our viola section for our performance of Elgar's Symphony No. 1 describing it as an experience which is "collegial and binding".
5. Just don't play it like a large violin
Of course playing the viola can be a deeply rewarding activity. If you're thinking about giving it a go, here is some advice from Brett:
"Don't play it as a large violin or treat it as anything secondary or tertiary. It has its own very distinctive voice so do embrace its colour. Seize the chance to add to its new repertoire by getting composers to write music for you."
We say: Viola players, stand proud!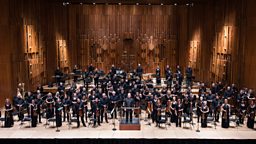 Hear Brett Dean's Viola Concerto
Brett Dean performs his Viola Concerto with the BBC SO in a concert conducted by Sakari Oramo at the Barbican on Wednesday 13 April
A chance to hear BBC Symphony Orchestra Chief Conductor Sakari Oramo and Artist in Association Brett Dean in conversation with BBC Radio 3's Martin Handley