Main content
Puzzle for Today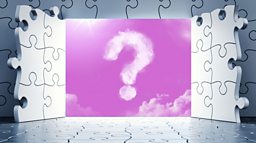 Puzzle No. 140 – Monday 15 January
'Rotters'
Thirteen rotters stole my answer and they ROTated it by 4 and then ROTated it by 10 and all I have left is Uccr ziqy hc ozz QmpsfTwfgh Uwfzg! - can you help me get my answer back?
Today's #PuzzleForToday has been set by NCSC, it is a puzzle from the CyberFirst Girls Competition, to register please follow the link: https://www.cyberfirst.ncsc.gov.uk/girlscompetition.
The answer will be available for a week.


More fiendish brain-teasers and quizzes on BBC Radio...