Main content
Crisis, conflict... and coffee: The extraordinary photographs of Steve McCurry
22 June 2015
In our latest feature in a series highlighting some of the world's top photographers, LAURA-JANE CHALMERS meets award-winning American photojournalist Steve McCurry. A regular contributor to National Geographic, McCurry is best known for his coverage of armed conflicts throughout the world.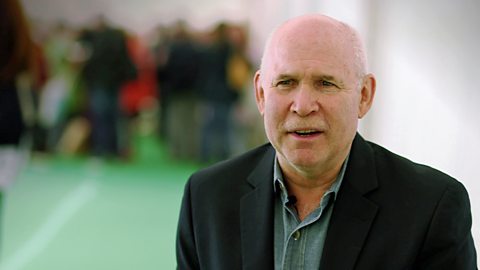 The celebrated photojournalist reflects on his life and career.
Magnum photographer Steve McCurry is the man behind one of the most recognisable images of our time, Afghan Girl (1984).
Having originally planned to study cinematography and filmmaking, McCurry graduated from Penn State University in 1974 with a theatre arts degree.
Still photography is much more suited to my personality
He says: "As I became more familiar with still photography I discovered this was much more suited to my personality. It's more immediate, more spontaneous."
McCurry made his name when he began covering conflict in Afghanistan just before the Soviet invasion of 1979. Disguised in native garb, McCurry emerged with rolls of film sewn into his clothing.
As one of the first to cover the conflict in Afghanistan, his works won the Robert Capa Gold Medal for Best Photographic Reporting from Abroad, marking his exceptional courage and enterprise during the war.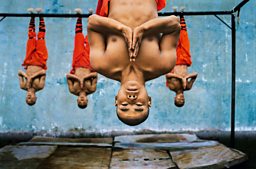 Shaolin monks training, Zhengzhou, China, 2004 © Steve McCurry/Magnum Photos
Reflecting on a 30-year career during which McCurry has travelled the planet, embedding himself in the daily lives of his subjects, he says: "If you want to get close to people, get close to the culture, you really have to break down that separation between you and them."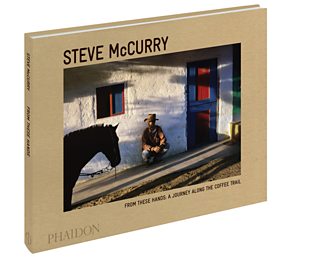 His new book, From These Hands: A Journey Along the Coffee Trail, is a collection of photographs that document the lives of the coffee-growing communities around the world.
Gaining an insight into the humanity of producers from 10 different countries, the book is a combination of archive material and new works.
From These Hands: A Journey Along the Coffee Trail is published by Phaidon Press.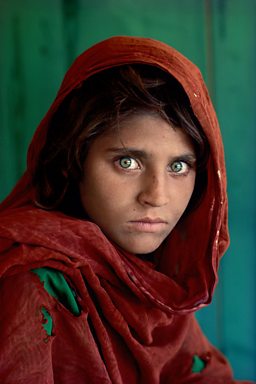 Sharbat Gula (Afghan Girl), Nasir Bagh refugee camp, Pakistan, 1984 © Steve McCurry/Magnum Photos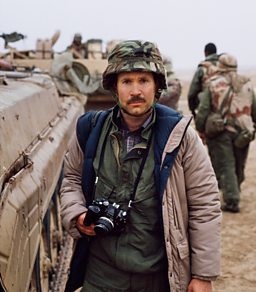 Steve McCurry in Kuwait, 1991 © Steve McCurry/Magnum Photos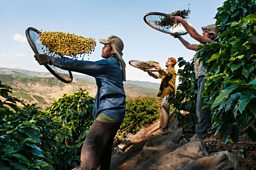 Lavazza plantation, Brazil, 2010 © Steve McCurry/Magnum Photos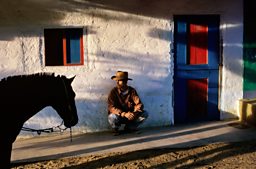 La Esperanza, Huila, Colombia, 2004 © Steve McCurry/Magnum Photos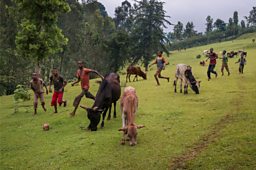 Ethiopia, 2014 © Steve McCurry/Magnum Photos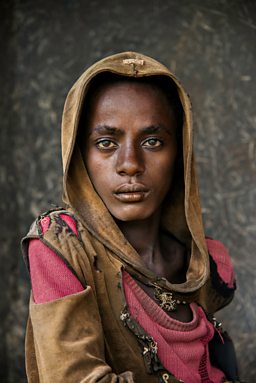 Omo Valley, Ethiopia, 2014 © Steve McCurry/Magnum Photos
More photography from BBC Arts